EDITORIAL - Time for the heavy hand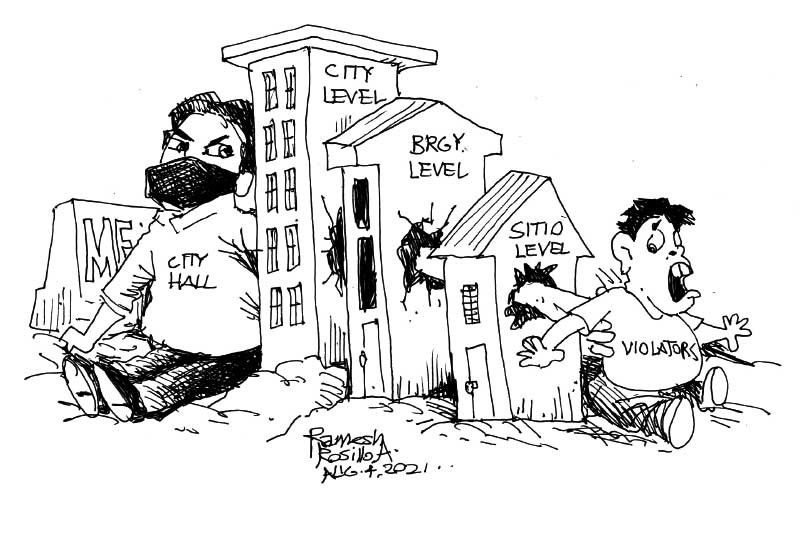 In his latest orders to the Cebu City police, acting Mayor Michael Rama said they can now arrest people for violating quarantine protocols.
This is to stop the rising cases of COVID-19 here in the city, which has seen new cases in the triple digits these past few days.
"Ayaw ninyo hagita ang kapolisan because my marching order to the police, please do not challenge the authority, you will get arrested. Nothing to be afraid if you will just follow," acting Mayor Rama said.
It's about time the kid gloves come off. We are just seeing too many people flaunting the rules that should have become second nature to us by now due to this ongoing worldwide pandemic.
We all know what to do; wear the mask and face shield in public, keep distance from others, and stay home if you don't have any pressing business outside.
But we all see more and more people who break these simple rules every day.
One reason why people don't wear their face masks or face shields, or crowd close together in open places or in public transport, or go out of the house just for the heck of it, is because there is no one to call them out or exact the penalties on them for doing so.
They feel they can get away with it and that gives them the impunity to act as they do.
However, it is human nature to become more lax with the rules with the passing of time and we cannot be totally blamed for it. Some of us just need to be constantly reminded to follow the rules or, at the most extreme, need to be scared into doing so.
So if some time in the clink will make some people follow the rules, then why not?
The irony of all this is that while people may be afraid of being in jail serving a sentence for their reckless disregard of public safety, they should be even more afraid of being bedridden and hooked up to a ventilator as a result of the same.
Which do they think is worse?