EDITORIAL - Not in the stars, but in ourselves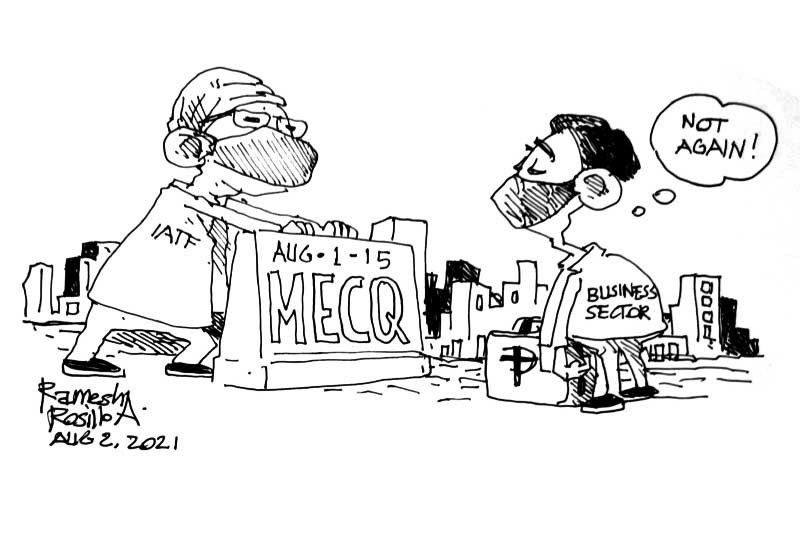 Once again the whole of Cebu finds itself under restrictions.
From August 1 to 15, 2021, the entire Cebu will be under Modified Enhanced Community Quarantine (MECQ) as a precaution against the further spreading of COVID-19. Especially the Delta variant, which has already been detected here.
There are plans by Cebu officials to appeal this new reclassification, but that may yet take some time. And life must go on while this appeal is under review.
While these restrictions may not be as bad as they were when we were under ECQ last year, there will still be many of us who will still feel the loss in earnings or income, who will be inconvenienced because of the limitations to certain activities.
In short, many of us will suffer again.
We only have ourselves to blame for this. The fault lies not in the stars, but in ourselves.
While the government may share some of the burden, for the bigger part we are where we are now is because of the things we did or didn't do. The things we did like go out of the house even without important business to attend to. The things we didn't do like wear personal protective equipment properly, or keep distance from other people.
And if people just did as they were told --wear personal protective equipment properly, keep distance from others, and stay home-- it is likely we would not be in this situation right now.
Again, in case some people still don't get it, this is because the virus spreads with the movement of people. It needs people to stay alive, to move from one host to another, to mutate into an even stronger variant that is more capable of spreading and killing.
Life will keep giving us the same problem until we learn the lesson that comes with it. And by the looks of it, we haven't learned this lesson yet.
Hopefully we soon will. Because for each time this problem returns, the price we pay becomes higher and higher.