EDITORIAL - More accusations against China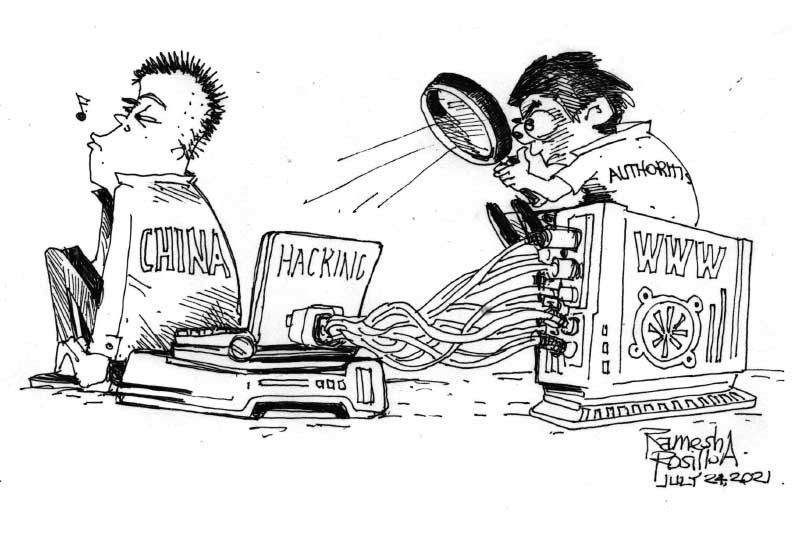 Not yet free from allegations that it is withholding information on the origins of COVID-19, China is facing more accusations from the international community.
This time it is for cyberespionage and hacking.
According to reports, the United States, NATO, the European Union, Australia, Britain, Canada, Japan, and New Zealand said China has been involved in activities meant to compromise various government agencies, institutions, and companies.
One attack was allegedly focused on Microsoft servers, targeting an email system used by different companies and corporations around the world.
US Secretary of State Antony Blinken has even described China's activities as a major threat to their economic and national security.
China has already belied the allegations. Their embassy in Wellington has described the allegations as "totally groundless and irresponsible" and a "malicious smear".
"Given the virtual nature of cyberspace, one must have clear evidence when investigating and identifying cyber-related incidents," read a statement from the embassy.
To be fair, espionage, which has been described as one of the world's oldest professions, is practiced by many countries, especially those that have many interests outside their borders, as well as those with many enemy states.
A strong espionage program actually builds the foundation for the best defense system. It is one way a country can effectively protect itself from threats.
Espionage is not the ambit of one single nation. We can be sure many nations practice it even if we have not heard about their intelligence programs. In fact, the best espionage programs are actually the ones we don't hear about, usually until information is declassified generations later.
So for some nations to accuse China of espionage may be a bit hypocritical.
But if China did indeed do so with the aim to compromise the economy, national security, and interests of other nations then that is a different story altogether.
If these accusations are true then this will mean more things China has to answer for.
If the US and its allies are also serious in bringing these alleged offenses to light, then they be prepared to do something to make sure China doesn't get away with them.