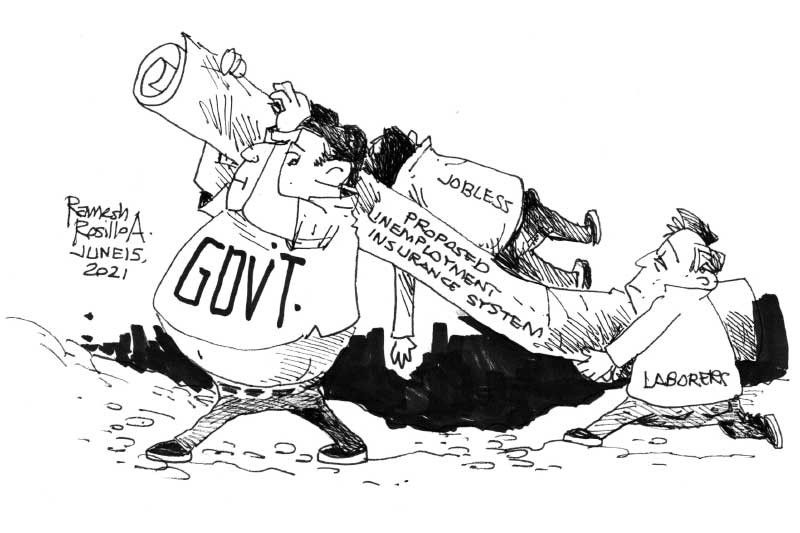 EDITORIAL - A good idea that needs more planning
(The Freeman) - June 15, 2021 - 12:00am
There is now a proposal to establish an insurance system for unemployed Filipinos, something that other countries already have in place.
The bill to his effect was authored by Marikina City Rep. Stella Quimbo and was the topic of a House hearing recently, where the Department of Labor and Employment threw its support behind the proposal.
This is actually a good idea. Even before people started losing their jobs because of the pandemic, there was already a considerable number of people who don't have jobs. And with this pandemic still going on, many employers are not exactly hiring.
This program will provide many unemployed individuals and their families a much-needed lifeline during these trying times. Such a program will also be favorable to the image of our government among other countries.
However, there are also things to consider if we want to push through with such a program.
For one, we have to be sure the beneficiaries of such a program are actually deserving. Because if no safeguards are put in place it can easily become open to abuse.
Someone who is unemployed and someone who actually has no plans of becoming employed are different. It might become easy for the latter to make the program his or her cash cow; staying away from getting hired because he or she already has something to fall back on.
We must also make sure that the money beneficiaries get is spent it for what they really need. We only have to mention the mess that is 4Ps to point out that some people are not spending their government-given money for what it is intended. Remember those 4Ps beneficiaries accused of spending their benefits to buy drugs?
Also, where do we expect to get funds for such a system? Most likely it will be sourced from taxes, mostly paid for by the working middle class.
This is the same class that is paying to give benefits to people who don't work or pay taxes themselves. The same middle class that was left out when it came to benefits and "ayuda" during the lockdowns, even though the money for these was sourced from them.
Again, an insurance system for unemployed Filipinos is good. But unless measures are put in place and things are studied and ironed out, it can be open to abuse and become taxing on some sectors.