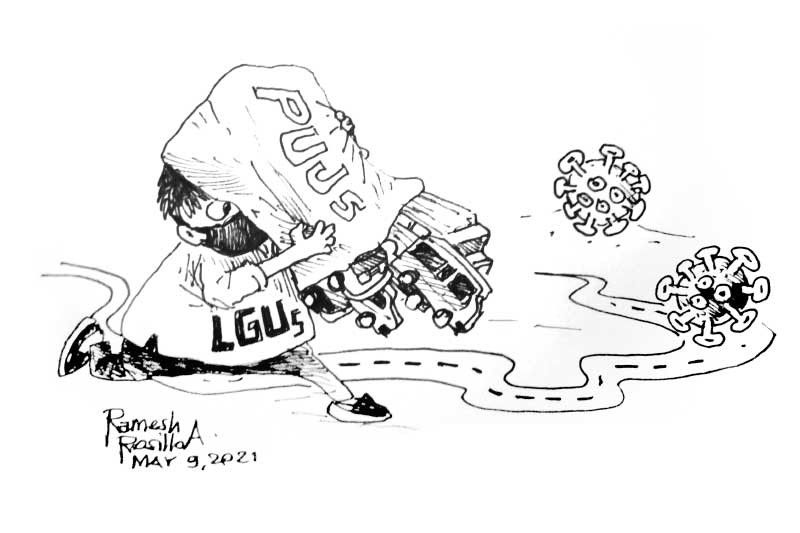 EDITORIAL - More PUJ routes soon
(The Freeman) - May 9, 2021 - 12:00am
There is good news for the riding public; the city promises to reopen more public utility jeepney routes in Cebu City soon.
"We're just trying to formulate guidelines so that there will be strict implementation. We are really preventing the surge of cases like what's happening in Manila," Mayor Edgardo Labella was quoted as saying in a report in this newspaper.
By all means, restore more PUJ routes. In an earlier editorial we mentioned that it is the poorer sectors, or those who cannot afford cars, who are actually disadvantaged more after public transportation was limited due to COVID-19. Those with cars are left almost unaffected and can still go where they want and when.
And the irony is that it is actually those same poorer sectors --those who have difficulty getting a ride-- who actually have more reason than most to go out at these times.
Every day it is common to see people waiting in lines, or even in huge crowds, for those who are lacking in discipline, for public transport to arrive. Sometimes the wait can take hours, especially during the rush hours.
When vehicles are scarce, or people just don't have the discipline, the competition is even more fierce. People have to outrun each other and jostle each other for places in a public vehicle, made worse by the fact there are limited spaces in such vehicles now, thanks to those plastic partitions.
It also doesn't help that many of the PUJs plying the streets are converted multicabs. During the time before the pandemic they were already notorious for seating so few passengers, now they seat even less.
Yes, there is an urgent need to reopen more PUJ routes, but we also agree with the mayor's assessment that there should be guidelines first. In fact it should be a gradual reopening. Small steps, so as to avoid a possible resurgence.
We urge the city to come up with a sound strategy soon. This urgent need to move people must be balanced by the need to stop the spread of infection.
The numbers are going down here, for now. We would like to keep it that way.