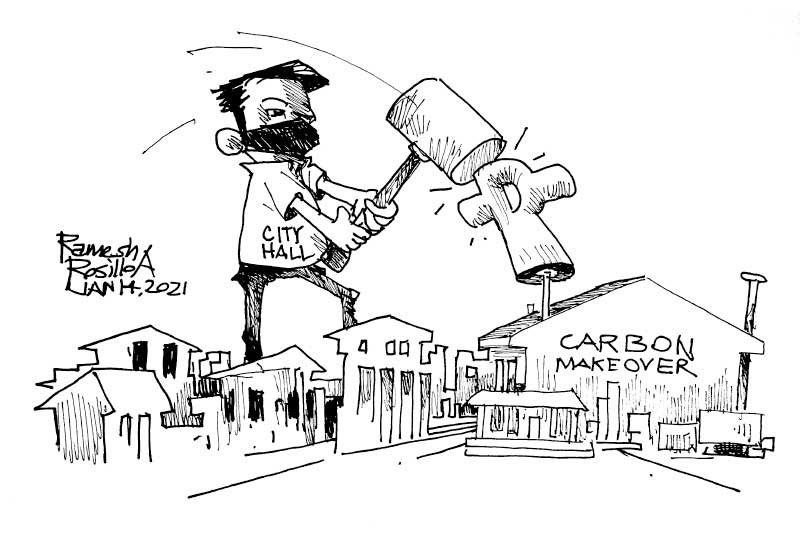 EDITORIAL - Carbon makeover
(The Freeman) - January 14, 2021 - 12:00am
If all goes well, the Carbon Public Market is set to get a makeover.
According to a report in this newspaper, the Cebu City government recently signed a joint venture agreement with Megawide Construction Corp., which promised to redevelop the biggest market in Cebu.
Mayor Edgardo Labella said the market will still be allowed to operate even as the construction is ongoing. The first phase is set to begin in March.
No doubt this is a good thing. While the Carbon market has become famous because of the variety of the goods that can be found there and the lower prices customers can get, it has also become infamous for the unclean surroundings, poor sanitation, and overall disorder of the place.
After all is said, done, and constructed, we hope that two conditions are fulfilled.
First, no vendors must be displaced by the ongoing project or have no place in the new market.
The mayor already assured that no vendors will be displaced. However, at this point we aren't sure yet if the development will mean higher rent for the vendors which, in the long run, may cause some of them who have been selling at the market for a long time to be displaced if they cannot afford it.
Second, the prices of the goods in the new market must not increase. We realize this is asking for a lot, but wouldn't this be ideal?
The Carbon market has long been the go-to place of those who want lower prices and a wider variety of products. Contrary to popular belief, it's not just the middle and lower classes of society who flock to Carbon; those in the higher classes who know better know they can get a good deal or even a steal if they know where to look.
For countless generations of Cebuanos young and old, rich and poor, going to Carbon meant not limiting yourself to one choice, or to one price.
If the prices in the new Carbon market are at the same level with those of goods in malls and department stores, then that won't be the Carbon market at all.
Again, the makeover is good. Let's just be sure it's really a makeover and not a total transformation into something none of us are familiar with or cannot afford.