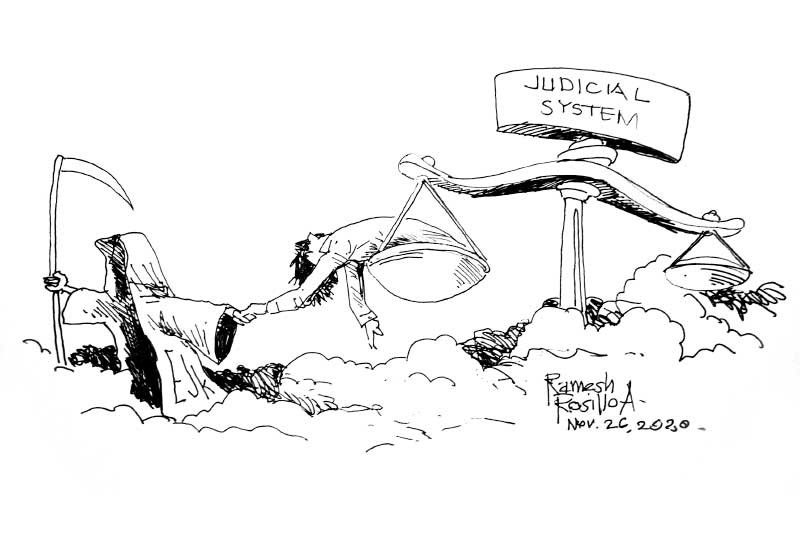 EDITORIAL - Another crime to solve
(The Freeman) - November 26, 2020 - 12:00am
In an earlier editorial, which was written almost exactly a year ago, we said that a string of high-profile killings was giving Cebu City a bad name as it heads into the quincentennial anniversary of the Christianization of the Philippines set to happen next year.
Now we get another black eye with the murder of yet another lawyer, Joey Luis Wee, who was shot dead last Monday as he was going to his office in Barangay Kalunasan.
According to the police, Wee just disembarked from his vehicle and was walking to his office when two men arrived and shot him twice before fleeing on a motorcycle.
Wee joins the list of prominent personalities whose brazen murders have yet to be solved. This includes a former mayor who was plucked out from a vehicle before he was executed in the street while being escorted to court, several high-ranking policemen, and another lawyer who was ambushed as she drove her sports utility vehicle.
The police should step up bringing those cases, and this one, to a close.
When an average Joe is killed sometimes it never even makes the news. It is unfortunate, but violence isn't so rare anymore these days.
However, when someone kills a lawyer, a policeman, a politician, or anyone who doesn't belong with the average Joes it causes more fear than usual.
We don't say this out of a particular love for lawyers, policemen, or politicians, but for the fact that they are usually better off than the rest of us. They have access to more resources and better security. They are closer to people with influence and they also have varying degrees of influence themselves.
So if a lawyer, policeman, or politician can be easily targeted and taken out just like that, the average person who lacks what they have cannot help but shudder.
It is just a scant four months to go before the quincentennial anniversary. We certainly don't want this and other killings to be at the back of the minds of people as we celebrate this momentous occasion.
Clock is ticking.