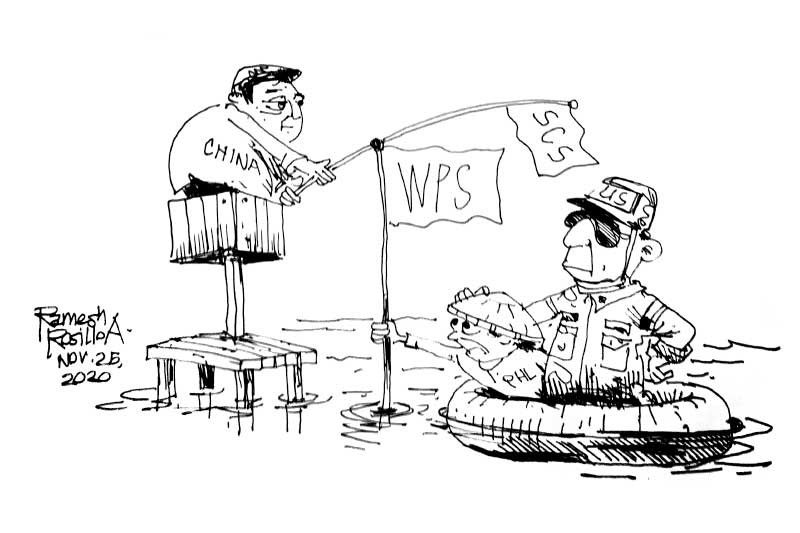 EDITORIAL - There goes China again
(The Freeman) - November 25, 2020 - 12:00am
China is at it again, blaming others for the rising tension over the South China Sea issue.
Chinese officials made the remarks after the visit of US National Security Advisor Robert O'Brien who was here recently to hand over P868 million worth of defense materials that US President Donald Trump earlier promised to provide to the Philippines.
"We are well beyond the days of imperialism where a country, because it is big or mighty, can simply take the patrimony of a smaller country because it has the might to do so," O'Brien is quoted by the Philstar.com as saying during a speech.
He went as far as saying that if Filipino troops stationed in the West Philippine Sea will be attacked, the US will honor their part in the 1951 Mutual Defense Treaty.
However, China fired back saying that the US was trying to sow discord between China and the Philippines.
"We firmly oppose these remarks which are full of Cold War mentality and wantonly incite confrontation. It shows that his visit to this region is not to promote regional peace and stability, but to create chaos in the region in order to seek selfish interests of the US," read a statement from the Chinese Consulate.
If there is anyone sowing discord between the Philippines and China, if there is anyone creating chaos for their own selfish interests in this region, it is actually China.
Ever since China deluded itself into thinking that it owned the waters in this area it has not stopped building structures there, many in islands outside their legal territory. And these aren't structures for settlement by a general population to thrive and develop peacefully; these are structures that have defensive and offensive capabilities. In short, these are structures designed to support an act of war.
We can add to that the constant and brazen intrusions by Chinese vessels into territories that aren't their own, vessels that don't consider themselves bound by the law.
What China tends to forget is that the South China Sea is only a name. The waters in this area actually belong to many nations that border those waters. It is not theirs just because of the name.
This isn't just according to the Philippines; an international court has even ruled that we are within our rights to oppose that fictional nine-dash line that China continues to insist marks their waters from ours.
If China wants to blame anyone for escalating tension in the region, it should look at the mirror.