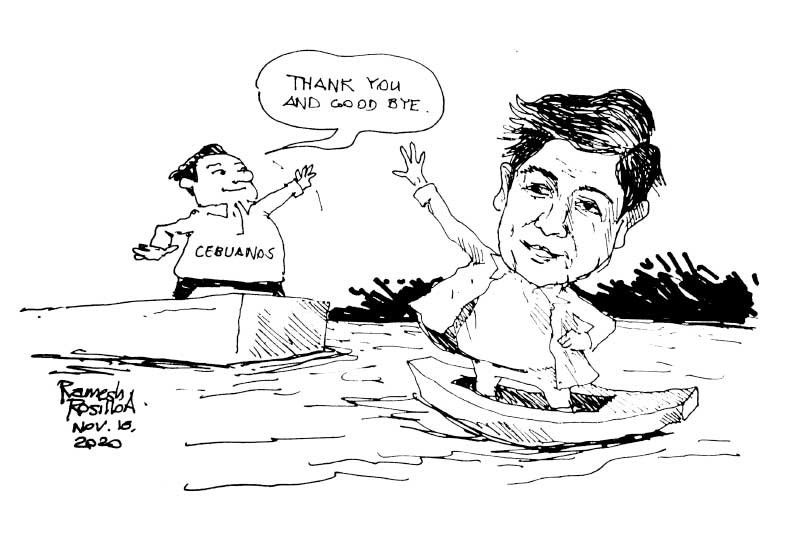 EDITORIAL - Raul del Mar, 79
(The Freeman) - November 18, 2020 - 12:00am
The other day, Cebu lost one of its greatest lawmakers, Rep. Raul del Mar, who met his maker at the age of 79.
As of this writing, his family has revealed no details about his death, although it was reported he expired while he was admitted at a hospital in Manila.
There is no such thing as a perfect politician. However, Del Mar, who represented Cebu City's 1st District numerous times, would have been the closest to one owing to his long time in public service, his perfect attendance, his track record of legislations, as well as his conduct as a public official and a gentleman.
Del Mar first served as a congressman in 1986 and served for nine terms, although not consecutively, until his death.
Never one to miss out on his duties, Del Mar made sure to attend plenary sessions and public hearings, sometimes even virtually if he was unable to be there physically. He is among the few lawmakers who have no recorded absences in Congress.
As a congressman, Del Mar will be remembered for initiating various infrastructure projects in his district and creating medical assistance programs for the city' residents.
He will also be remembered for championing the cause of media workers. He was the principal author of the bill which soon became Republic Act No. 11458, that extended protection to journalists as well as their sources.
As a person, Del Mar will also be remembered for the down-to-earth and humble attitude he always had, despite his position and the various offices he has occupied in his years in politics. He was never flashy or showy, and shunned scandalous behavior.
Del Mar was one of a kind, and we refer to that kind of politician that is rapidly disappearing from public service.
We need more politicians like him in these times when principles are easily compromised, when people enter public service just to protect their family's interests, and when public trust is being taken for granted left and right.
Our condolences go out to his bereaved family and friends. We hope to see more politicians of his ilk soon.