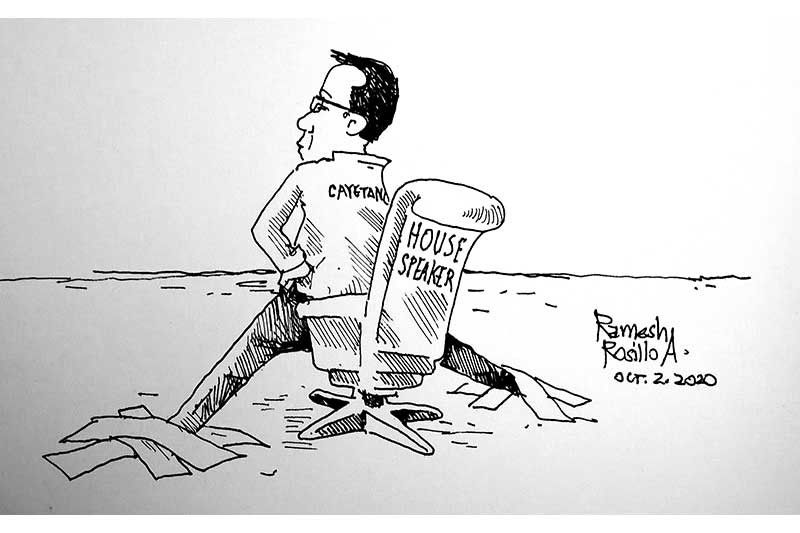 EDITORIAL - Word of honor
(The Freeman) - October 2, 2020 - 12:00am
Those who are paying close attention to the developments in Philippine politics should now be aware of the drama playing out in the House of Representatives, specifically the one between House Speaker Alan Peter Cayetano and Marinduque Representative Lord Allan Velasco.
Last year the two agreed to a split a term as House speaker following talks brokered by President Rodrigo Duterte after they could not reach an agreement between themselves. According to what is now popularly known as the "gentleman's agreement", Cayetano will give way to Velasco this month.
However, it seems Cayetano, backed by supporters, no longer seems keen on keeping his part of the bargain.
The issue has become so big the two decided to approach the president to settle the issue again. But this time, according to presidential spokesman Harry Roque, the president is letting them settle this between themselves.
We understand that this is an issue that doesn't concern the ordinary citizens like us. Whatever is decided will not have a big impact on us. Perhaps just on the constituents of whoever comes out on top, maybe.
We also understand that the members of the House have the right to choose a leader who they see can lead them best, gentleman's agreement or no. Why follow a lamb when you can follow a lion.
In short, it really is no concern of ours. If the president has decided to keep his nose out of it when so should we.
However, allow us to say this; if Cayetano's goes back on his word it will impact on his honor as a man.
When he made that promise with Velasco, Cayetano put his honor on the line. And if he violates that promise, he loses that honor.
And when a man's honor is put into question; nothing can make up for that. People will think twice before trusting, doing business, or even just being with a man whose honor is in doubt. His family and close associates will even tend to suffer the stigma, although undeservedly.
That is why many of us would rather lose our properties, our money, and even our lives rather than lose our honor.
If Cayetano will not stick to the gentleman's agreement then he risks falling into the image of the typical traditional politician that has come to be so reviled; someone who will not think twice about abandoning a promise when it becomes convenient to do so, and someone who just can't seem to let go of power.