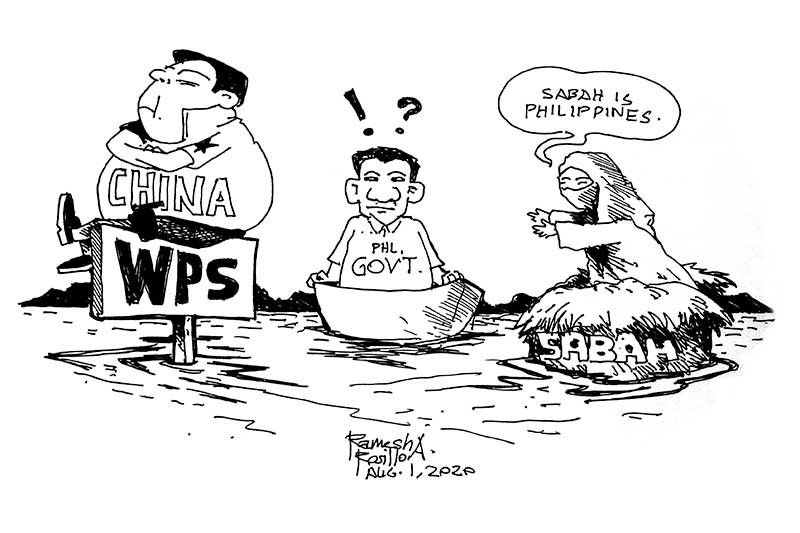 EDITORIAL - The Sabah claim
(The Freeman) - August 1, 2020 - 12:00am
Our claim to Sabah has again been brought to light by recent events. Chances are it will become another territorial issue we have to deal with aside from what we face with China over the West Philippine Sea.
The story behind our Sabah claim is a long one. We don't have enough space for it in this editorial. But suffice it to say that we do have a historical claim to that area.
But is the Sabah claim worth pursuing despite all the trouble it may cause for the Philippines as well as Sabah? There are those who insist on doing so. Some would say it is ancestral land and part of our rightful territory, so it should be done.
Also, the presence of those oil and gas reserves in Sabah certainly won't hurt our pocket.
Then again, let's say we do pursue our claim and get it. This will open up new problems that are actually old ones.
We already have a hard time administrating the territory we currently have. Not all the barangays in even the most urban and developed cities are serviced by the government the way they deserve to be when it comes to basic services.
In the far-flung areas of the country this problem becomes even more evident. This explains the rise of many powerful families in the most turbulent parts of the country. The government isn't able to provide for basic needs, peace and order, and social justice, and that's where these families step in. They fill in where the government can't.
It's just unfortunate that sometimes these families turn into political dynasties led by warlords who are able to raise their own private armies and turn some areas into their own fiefs.
Are we willing to add another territory that is so far away from the capital and the control of the central government? One that is likely to become another area controlled by powerful families?
Then there is the issue of our borders becoming even more porous. Right now we have difficulty monitoring the entry of unwanted aliens through the backdoor, as some people call it, adding this region to our territory will make policing our borders even more of a challenge.
Another thing that adds more complexity to this issue is the residents of Sabah themselves. Because while some of us have been insisting that Sabah is part of the Philippines, the residents there have been living and breathing Malaysian customs for decades now.
Do those in Sabah want to be part of the Philippines? Are we justified in forcing them to become Filipinos? Those who insist on our pursuing this claim better be able to solve those problems or answer those questions.