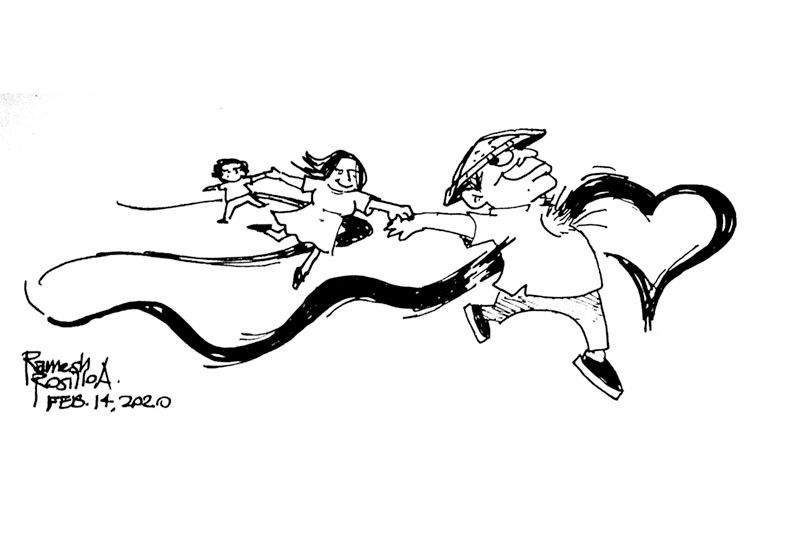 EDITORIAL - The Day of Hearts
(The Freeman) - February 14, 2020 - 12:00am
Today is a day known the world over as Valentine's Day. A day that --if you believe all the hype around it-- is supposed to be only for people in love.
It has become hard to ignore Valentine's Day considering how highly commercialized it has become, like Halloween and Christmas. Malls take advantage of the occasion with Valentine's Day sales, and establishments like hotels, motels, and restaurants offer promos like meals and accommodations. You can see balloons, flowers, cards, and items of the like for sale almost everywhere, even on the sidewalks.
However, the thing is that Valentine's Day isn't only for lovers, dating couples, married couples, and elderly couples still in love, and the like. Valentine's Day is now for anyone who loves someone in one way or another, whether that love is the familial kind, the parental kind, the respectful kind, the love between friends, the love between colleagues, and all the other forms love takes.
Here's another thing; you don't have to wait for Valentine's Day to treat your special someone out to a fancy dinner, a stay in a spa resort, or any other extravagant activity to show your appreciation for him or her.
It has just become ingrained in our psyche that Valentine's Day is the only time we can do this because we have other things to do in our busy schedules on the other days of the year.
There isn't much sense in making your loved one feel special only on this day, only to take them for granted for the rest of the year.
For those of us who have someone to love why not take it further and make every day Valentine's Day? Telling them or showing them that you love them and that you appreciate their presence in your life doesn't have to be limited to this one day only. This is a good idea because you never know what tomorrow may bring.
The only certainty in this world is uncertainty. And right now we are facing a lot of that thanks to rampaging viruses, Mother Nature running amok, bickering world leaders, and inept decisions from various heads of state.
Yes, today is the day of hearts. But why just let your loved ones feel loved today only? Why not make them feel loved also every day?