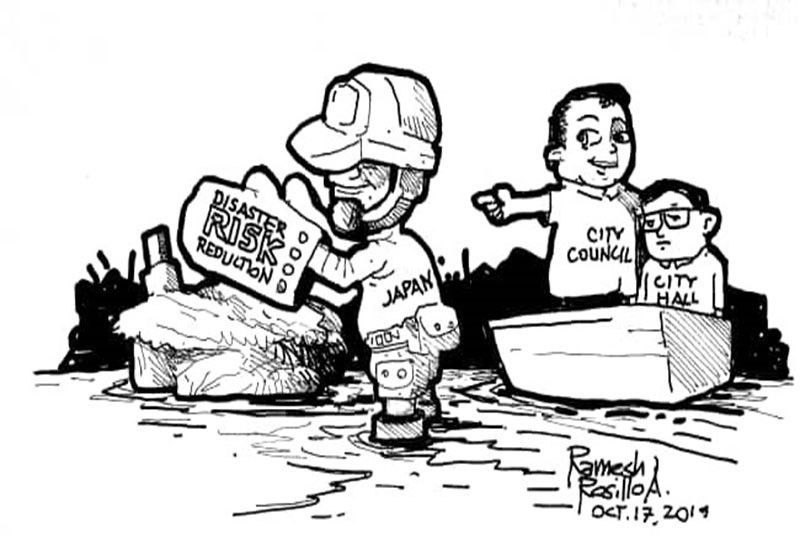 EDITORIAL - Boosting disaster offices
(The Freeman) - October 17, 2019 - 12:00am
Learning how the Japanese government is putting premium on disaster preparedness, Cebu City Councilor David Tumulak wants the creation of a separate office that solely focuses on disaster risk reduction.
"We have to strengthen the disaster preparedness of Cebu City, so we encourage the private and public offices to form teams on disaster preparedness, to educate and inform the people," according to Tumulak.
Last week, Tumulak himself witnessed how the Japanese people and their government prepare for a calamity when the councilor, City Administrator Floro Casas Jr. and special assistant to the mayor Jose Daluz III were stranded in Yokohama, Japan in the wake of super typhoon Hagibis.
Being a rich country, Tumulak said he witnessed how Japan capitalizes on human intelligence and preparedness during disaster. "In Japan, technology and system software are only their secondary priority. Their top priority is the human intelligence and preparedness," he said.
As a country prone to natural calamities, Japan has always been resilient during disasters. During the deadly earthquake and tsunami that battered the country nearly a decade ago, the Japanese people were able to immediately get back on their feet.
However, while Filipinos need to learn something from the Japanese as far as the latter's calamity preparedness is concerned, a separate office for disaster risk reduction is no longer needed in the country.
This is not to say Tumulak's proposal is not a practical option considering the fact that, like Japan, the Philippines is highly vulnerable to natural calamities. The only thing many are concerned about is that such new office might overlap with the functions of other disaster response offices in the country.
We already have the National Disaster Risk Reduction and Management Council that oversees provincial, city and municipal calamity offices across the country. The only thing needed is for the government to pump more resources into these offices for them to be more responsive during disasters.