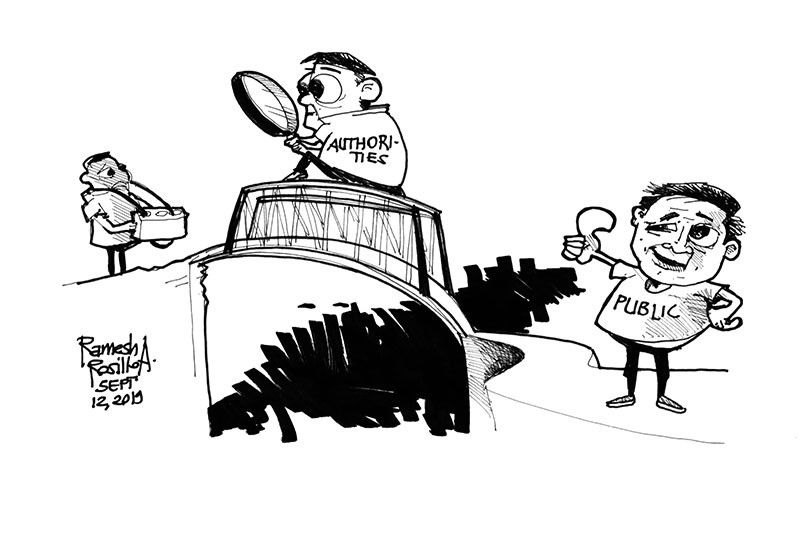 EDITORIAL - Suicide prevention
(The Freeman) - September 12, 2019 - 12:00am
It is good that, at last, local authorities have undertaken measures in the campaign to prevent people from using the two bridges that connect Mandaue City and Mactan Island as a venue to commit suicide.
During its recent meeting the other day, members of the Mactan-Cebu Bridge Management Board (MCBMB) crafted steps that would immediately be implemented during incidents in which signs of suicide attempts occur.
One of these measures is the need to embrace modern technology through employment of artificial intelligence that would analyze security camera footage of those crossing the two bridges.
Another measure is the move to double the height of the side railings – which currently stand at 90 centimeters – of the two bridges so those trying to jump off will have a hard time climbing.
"We would like to ask the DPWH (Department of Public Works and Highways) to put up the necessary barriers for both bridges," said Cebu Governor Gwendolyn Garcia, who also acts as MCBMB chairperson, "kadtong mag-suicide ganahan na man g'yud sila mamatay, pero kita maoy na-hassle."
Many find it really hard to comprehend why the Marcelo B. Fernan Bridge and the Mandaue-Mactan Bridge have become the favorite venues of those who wanted to end their lives. And authorities have become helpless as they scramble for preventive measures.
These two infrastructures have, for decades, become indestructible witnesses to incidents in which, for various reasons, lives were lost due to lack of clear judgment by some who want to go for the easiest route to solve whatever problem they harbored.
We can only hope that the bridge board is in the right direction in its quest for steps to end incidents of suicide on the two bridges. Of course, it really helps if the government, with the help of the private sector, would aggressively make suicide prevention an important part of its healthcare services.