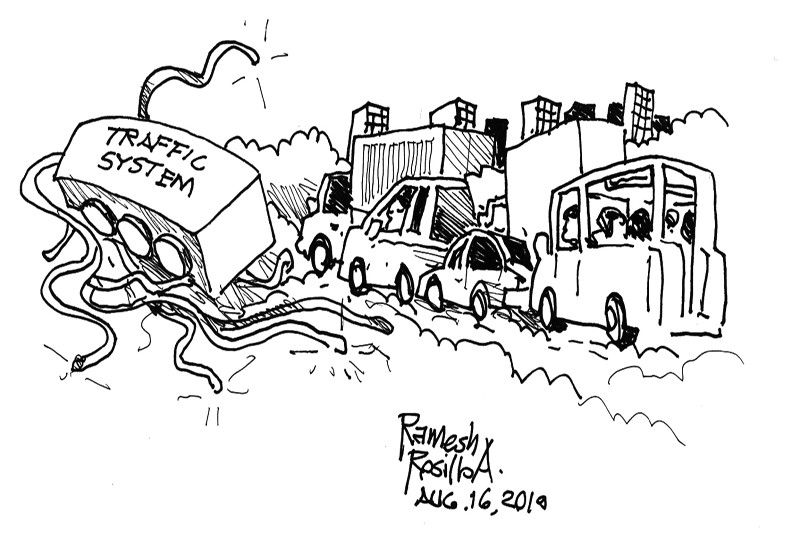 EDITORIAL - Modernizing the traffic system
(The Freeman) - August 16, 2019 - 12:00am
There is really an urgent need for the Cebu City government to modernize its traffic system to prevent another glitch that would only cause traffic congestion similar to what motorists experienced a few days ago.
Of course, the move to modernize the system, especially traffic lights around the city, needs a significant amount. Initial estimate by the Cebu City Transportation Office (CCTO) puts the budget at P500 million.
Former mayor Tomas Osmeña also sought the same amount in his effort to replace the Sydney Coordinated Adaptive Traffic System. It was unfortunate, however, that his project failed to see the light of day.
The city transportation office, in a bid to replace the decades-old traffic system, has already submitted a request to the City Council for the budget to be included in its appropriations for next year.
To recall, unsynchronized traffic lights resulted in heavy congestion in some of the city's major intersections last Tuesday. According to CCTO spokesman Ronnie Nadera, at least 14 traffic lights did not function properly for seven hours due to a busted digital board.
Nadera said they repaired the digital board using only old spare parts while their personnel had to manually direct the traffic as the repairs were ongoing. The traffic system only has 72 of 80 controllers functional and only 118 of 658 detectors are operational.
It's sad to think that while Cebu City is Metro Cebu's economic center, its traffic system remains outdated. Neighboring cities of Mandaue City and Talisay have a more sophisticated traffic system and are even spending to further upgrade their network.
Modernizing the traffic system has been one of the thrusts of Mayor Edgardo Labella, especially now that the city and the rest of the metro are embarking on the ambitious Integrated Inter-Modal Transport System (IITS). Therefore, the city should make it a priority.