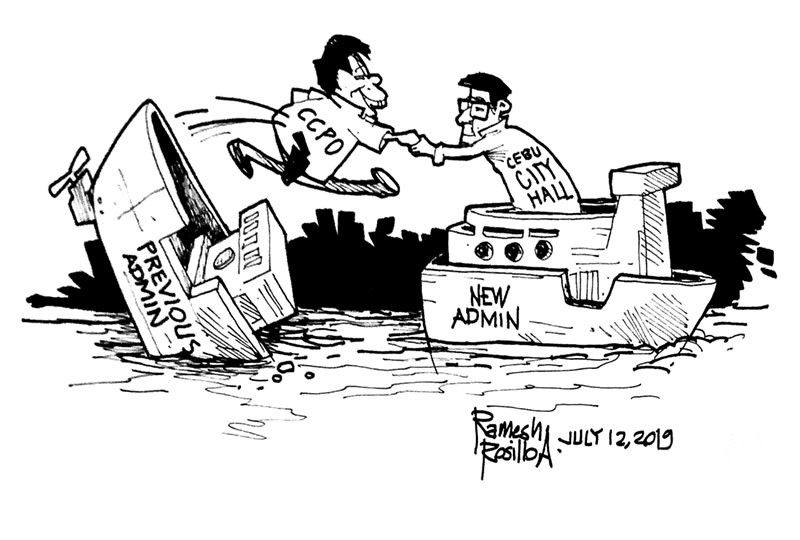 (The Freeman) - July 12, 2019 - 12:00am
The new director of the Cebu City Police Office formally assumed office yesterday with the public expecting her to continue the programs of her predecessor who was effective in leading the campaign against criminality.
Police Colonel Gemma Vinluan is sure to finish what Colonel Police Royina has started. She is expected to boost the latter's programs, especially on matters relating to the Duterte administration's aggressive fight against the illegal drug trade.
But unlike Garma, Vinluan will have the full support of the local government. The public will be seeing the return of the good relationship between the local law enforcement agency and the City Hall leadership, contrary to what we witnessed during the past administration.
During her stint, Garma had a tough time dealing with the local government given the fact that her appointment did not pass through former mayor Tomas Osmeña, whose police power has been censored by the National Police Commission when his ties with the police turned sour.
Osmeña, who said he had been receiving death threats, even accused the police of masterminding the series of killings in Cebu and went to the extent of claiming he was the subject of liquidation by hitmen composed mostly of policemen.
With the local government throwing its support behind her, Vinluan can confidently take the helm of the CCPO with city officials at her side willing to extend whatever assistance the police force needs for it to be effective in its peace and order campaign.
Now, as ties return to normal following the May elections, we can expect the city government to fully restore the assistance to the police – fuel, financial, among others – that were withheld from them during Osmeña's term.
In a city as highly urbanized as Cebu City, the police cannot really solve all the peace and order problems by themselves. With limited resources to operate competently, they need to have the full support of other stakeholders such as the local government and the community.