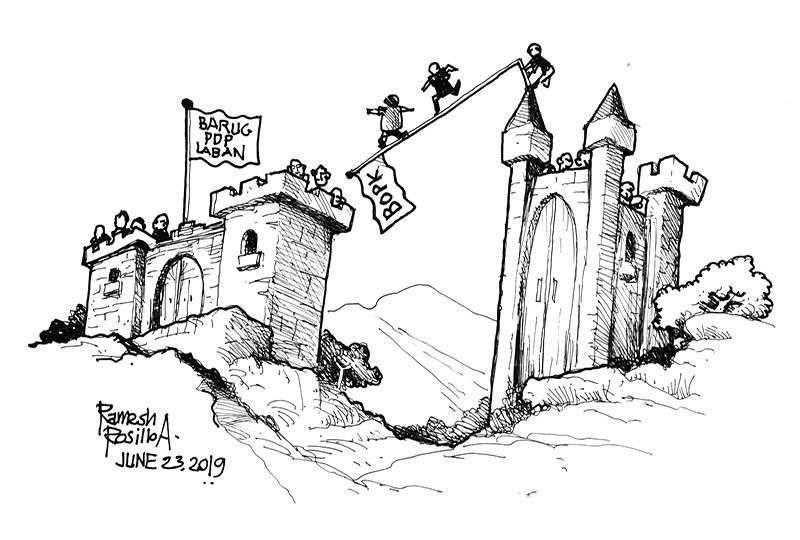 EDITORIAL - Permanent interests
(The Freeman) - June 23, 2019 - 12:00am
Cebu City South District Councilor David Tumulak is the latest member of the City Council to shift allegiance to the incoming administration of mayor-elect Edgardo Labella, in a development that would surely shake the composition of the legislative body.
Tumulak is no stranger to changing political affiliation. He jumped to Bando Osmeña Pundok Kauswagan from Team Rama months after Tomas Osmeña, the BOPK chieftain, made a successful comeback in 2016.
Now, probably thinking he has the same vision as Labella, the councilor decided to return to the other side of the fence, the Barug-PDP-Laban, the former Team Rama, even before the incoming mayor can take over the helm at City Hall.
"I therefore extend my hand of reconciliation with all members of the City Council, with the newly-elected ones regardless of political affiliations, and most importantly to the incoming Mayor Edgar Labella you have my support," Tumulak said.
His move came a week after North District Councilor Jerry Guardo announced his support for Labella. Like Tumulak, Guardo was part of Team Rama but transferred to BOPK when Osmeña won the 2016 elections.
Well, let's see what Tumulak will bring to the table once he starts aligning with Labella and the rest of the Barug-PDP-Laban. But it seems it would be easy for him to get along with them since he was once their partymate.
In fairness to Tumulak, he has been performing well in the council under Osmeña's administration, becoming the face of the city government's drive on peace and order maintenance, traffic management, and garbage collection.
However, even if Tumulak can duplicate his exemplary performance under Labella, his being a political butterfly is sure to taint his political career. Of course, in politics there are no permanent friends, only permanent interests.