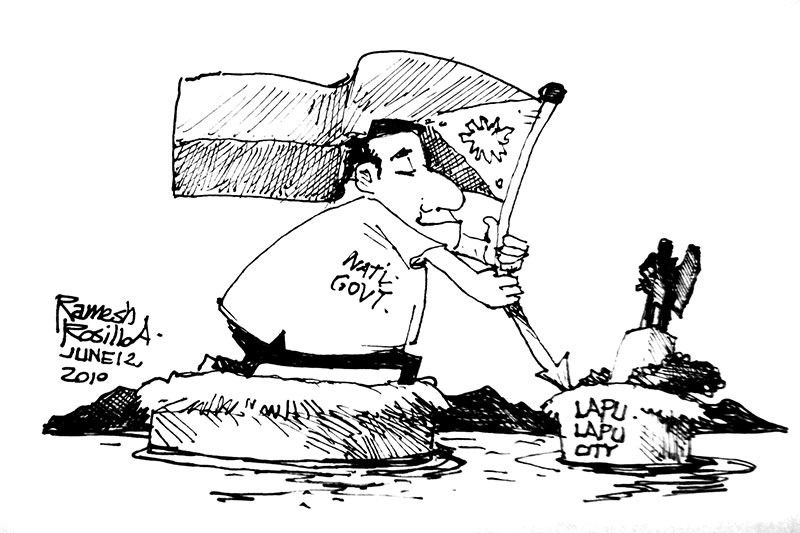 EDITORIAL - Freedom from poverty
(The Freeman) - June 12, 2019 - 12:00am
Lapu-Lapu City will be the center of attraction when the country marks Independence Day today. The National Historical Commission of the Philippines said the city will host this year's national celebration of the 121st Philippine Independence Day.
Presiding over the ceremony on behalf of President Rodrigo Duterte, who cannot attend because of prior commitments, will be a Cabinet member who will lead the simultaneous flag-raising ceremonies across the country during the occasion.
NHCP chairman Dr. Rene Escalante said Lapu-Lapu City's hosting of the Independence Day celebration will be a run-up to the big events Cebu is marking in 2021. These events are the fifth centenary of the introduction of Christianity to the country, the 500th anniversary of the Battle of Mactan, and Ferdinand Magellan's accomplishment as the first person to circumnavigate the Earth.
Well, it has been almost 500 years since the Spanish arrived and colonized the country and 121 years since Filipinos gained independence from Spain, but many still ask if Filipinos have ever truly obtained real freedom as a nation.
For more than a century we have steered the country as an independent state away from the interference of other nations. However, over the decades, have Filipinos truly grown into a sovereign and prosperous people?
Yes, there's no more threat of another colonizing power. But, in this new age, Filipinos are fighting tooth and nail against a different kind of enemy. And this battle has something to do with the reality that Filipinos remain slaves under the bondage of poverty.
Today, Filipinos are waging a war for independence not from another colonizing force but from the oppression brought about by poverty. For decades, the government has tried many approaches against the enemy but failed.
Now, it remains to be seen whether or not Filipinos can free themselves from the fangs of poverty. As long as a large portion of our populations remains languishing in hardship, there can be no real freedom.