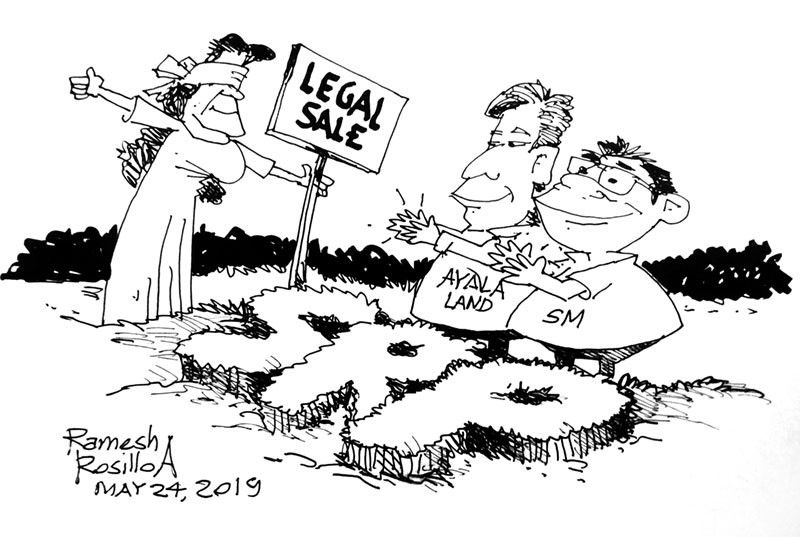 EDITORIAL - Legality upheld
(The Freeman) - May 24, 2019 - 12:00am
The Court of Appeals has affirmed the decision of a lower court finding legal the sale to major developers of two portions of the South Road Properties in Cebu City during the administration of then mayor Michael Rama.
In an April 30 ruling, the appellate court dismissed a petition questioning the sale in 2015 of a combined 45.2-hectare lot to a consortium of Ayala Land, Cebu Holdings Inc. and SM Prime Holdings, and to Filinvest Land, Inc.
Earlier, former prosecutor Romulo Torres went to the CA to question the Regional Trial Court's dismissal of a civil case he filed against the City Council, which approved the sale of the SRP lots in 2015 to the developers.
"All things considered, the court finds no grave error in the Trial Court's dismissal of the petitioner-appellant's action for declaratory relief. Apparently, the elements of such action are wanting in this case necessitating its dismissal," the CA ruling read.
Now, it's clear that the CA decision has validated the sale of the portions of SRP. This means those investors can proceed with their projects anytime soon since there is no more legal hindrance that would further delay them.
Unless Torres goes to the Supreme Court and gets a favorable decision, we see no reason why the developers cannot begin with whatever businesses they are establishing in their properties at the SRP.
It was unfortunate, however, that those developments had to be delayed because of some legal moves. Had they been started right after the sale was consummated, thousands of Cebuanos would have already been employed by the ones implementing those projects.
The sale of those lots at the SRP was a classic example of how politics can, when playing an adversarial role, wreak havoc on development efforts. This is clearly the reason why, in the past years, many investors opted to sidestep Cebu City in favor of neighboring areas.