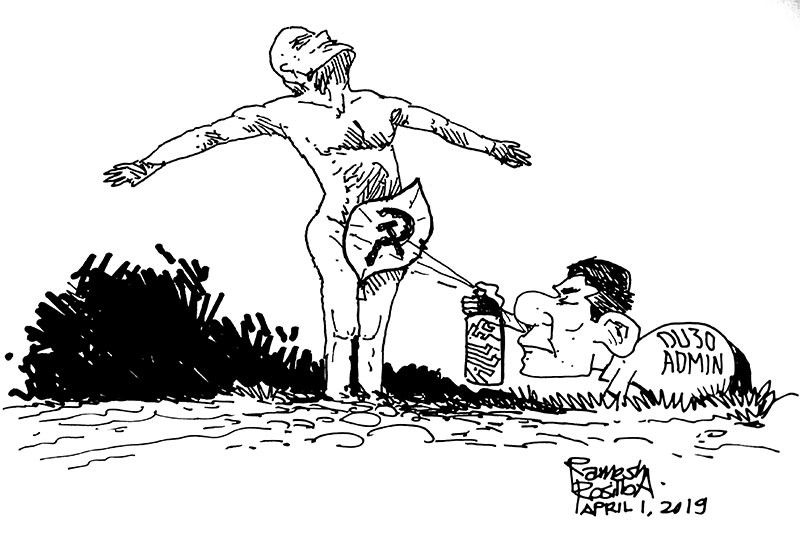 (The Freeman) - April 1, 2019 - 12:00am
The University of the Philippines Cebu has cried foul over allegations the school has been a breeding ground of the communist movement. They said while the university traditionally produces activists, it does not mean they embrace terrorism.
Last Friday, students and teachers stepped out of the school to stage a protest against allegations tagging the university students as rebels. Their action stemmed from the writings on the wall of the campus branding the school, its teachers and students as communist sympathizers.
Well, those protesters have a point. It's really foul to tag the university --the students and faculty-- as communist supporters because there has never been compelling evidence pointing to the entire institution as backing the rebel movement.
Yes, for decades, many students and even teachers of the university have aggressively engaged in activism. Some of them have even become radicals who eventually retreated to the mountains to join the ranks of the New People's Army.
However, those involved in political activism only compose a small portion of the university population. These are the people who opted to militantly take sides with the principles embraced by the Communist Party of the Philippines, the political wing of the NPA.
That is why we cannot also blame those who accuse the university and its students of supporting the cause of the communist rebels. That many of the country's hardcore political activists came from UP only means there's really something wrong with the way the school molds its students.
Instead of promoting the values that the premier state university upholds in line with the government's drive towards national progress, some of its students chose to follow a path that is contrary to what the nation expects from them as public scholars.
Of course, those writings on the university wall were really an attack against the school. But that is expected considering the fact that the state university continues to breed individuals who engage in anti-government activism.