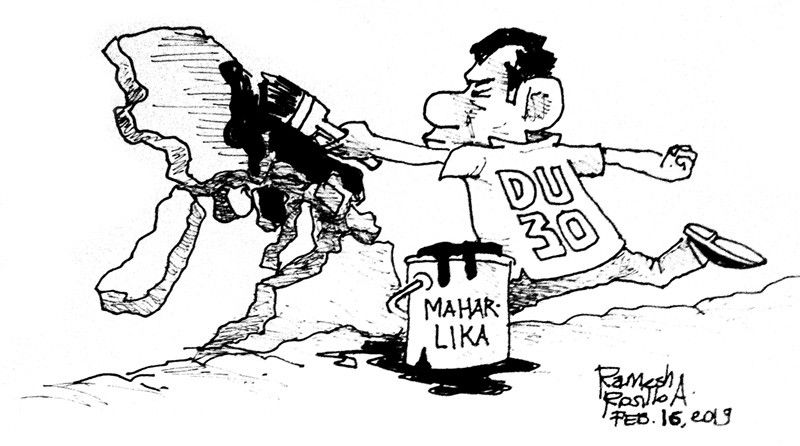 (The Freeman) - February 16, 2019 - 12:00am
With the campaign period for local candidates just around the corner, many political rivals from several local government units across Cebu province are scheduled to sign a covenant for a peaceful, orderly, and clean election in May.
Few days ago, candidates for various positions in Mandaue City signed a pact as they promised a peaceful election in the city. Yesterday, Barili councilor and mayoralty candidate Julie Flores announced on social media the peace covenant signing by all municipal candidates, barangay officials, and election watchers.
In Cebu City, officials of Commission on Elections, Cebu City Police Office (CCPO), different churches, and candidates for various positions will gather on Monday for the signing of a peace covenant.
For Marchel Sarno, election officer for Cebu City North District, it is important for all bets to join in the covenant signing to ensure a peaceful election. To be held at 9 a.m. at the CCPO, the idea to conduct a peace pact was discussed during the recent Cebu City Joint Security meeting.
Cebuanos do hope that all local candidates will come together and make a pledge for an honest and peaceful election. Yes, some bets in the province are engaged in ruthless political competitions. But they need to set aside their conflict and respect the sacredness of the polls.
It is good that several candidates in Cebu have signified their intention to participate in the peace covenant signing. For this means that many are well aware of the need for an orderly and clean election as prescribed under our democratic principles.
Of course, it's easy to make a vow and sign for a peaceful electoral exercise in May. However, whether or not some candidates have the resolve to uphold what has been agreed seems to be the hardest part of the process.
Based on previous elections, violence has managed to rear its ugly head despite the presence of peace covenant. For the next elections, it is the Cebuanos' hope that what will prevail is the sanctity of the electoral process.