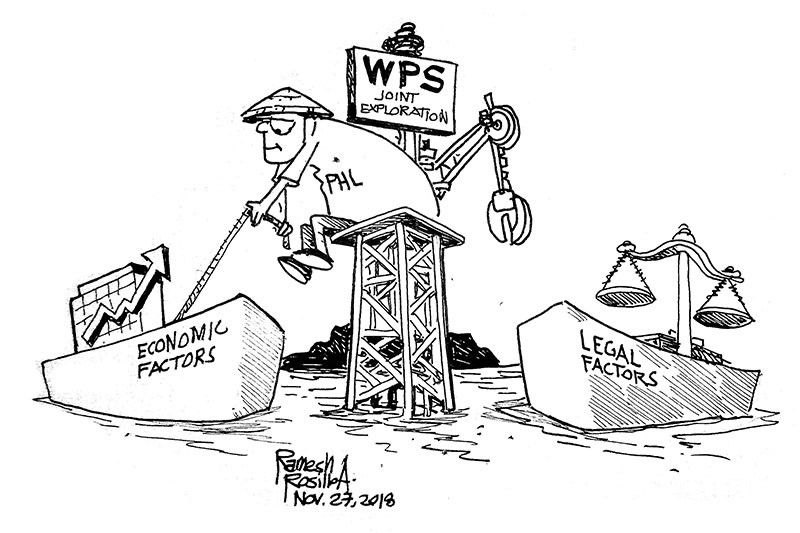 EDITORIAL - A win-win move
(The Freeman) - November 27, 2018 - 12:00am
There has been too much fuss about the memorandum of understanding on the joint oil exploration in the South China Sea entered into by the governments of the Philippines and China during the state visit of Chinese President Xi Jinping to the country last week.
Many have criticized the agreement, saying the Philippine government has clearly fallen into the trap when it succumbed to the tempting offer to jointly explore with China portion of the SCS or the West Philippine Sea that is under the county's economic zone.
However, some say China could have recognized the Philippine's sovereign rights over the disputed waters in the MOU on oil development. Under the Memorandum of Agreement on Cooperation on Oil and Gas Development, the Philippines will authorize any entity that will explore oil or gas in the area.
This is the reason why acting Chief Justice Antonio Carpio said the past week that the Chinese government could be recognizing the sovereign rights of the Philippines over the disputed waters of SCS.
"The way I interpret the MOU is that this is a cooperation by the Philippines with China on oil and gas activities through service contractors," Carpio was quoted in a Philstar.com report. "I don't have any objection with that kind of arrangement because if China comes in through service contractors, those service contracts expressly recognize that the area falls within Philippine sovereignty or sovereign rights," he further said.
Whether the MOU violates the country's sovereignty is a serious issue that will surely divide Filipinos, especially at this time when China is aggressively imposing its mighty military presence in the SCS despite criticism by international community.
However, the need for the Philippines to benefit from the oil and gas sitting under its exclusive economic zone is far more important that the country should prioritize. Jointly exploring the SCS waters with China is just a win-win move in a dispute the giant nation is not expected to back down.