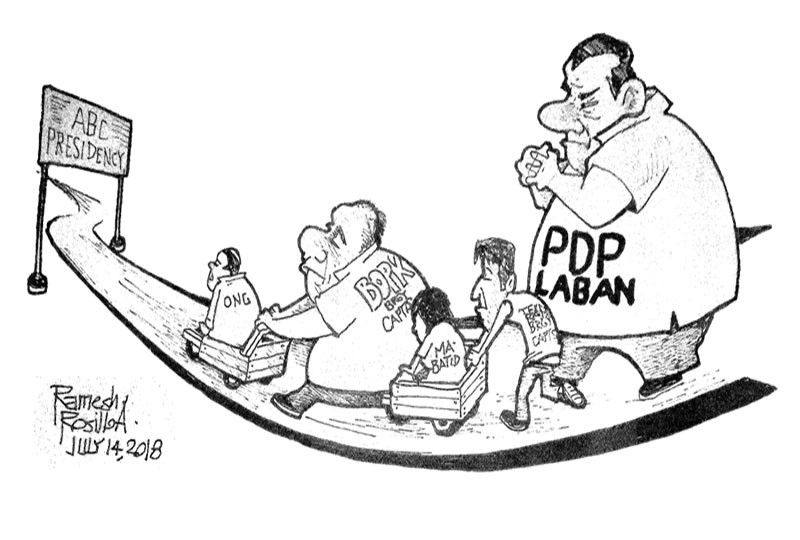 EDITORIAL - Political alignment
(The Freeman) - July 14, 2018 - 12:00am
Tisa, Cebu City Barangay Captain Phillip Zafra has decided not to run for reelection as president of the Association of Barangay Councils (ABC). Yesterday, he announced that he is withdrawing his reelection bid and will instead focus on the affairs of his barangay.
Earlier, Zafra said his decision to withdraw was due to the fact that the opposition no longer has the numbers to support his candidacy. For him, it will be a clear defeat considering that the administration has the majority of the city's barangay captains.
This development will leave the opposition to likely field Mabolo Barangay Caption Prisca Niña Mabatid for the ABC presidency. Although Mabatid, a neophyte barangay captain, has yet to decide whether to run, she will likely accept the opposition's nomination in the wake of Zafra's withdrawal.
However, Mabatid is an independent. She was formerly allied with the administration's Bando Osmeña Pundok Kauswagan but was ousted from the group after falling out with the BOPK supremo, Mayor Tomas Osmeña.
Should Mabatid push through with her ABC run, she will face a formidable opponent from the BOPK in the person of Kasambagan Barangay Captain Franklyn Ong, who was anointed by Osmeña himself.
But Mabatid should first settle the issue of her political alignment. Being independent, she cannot just throw her hat into the ABC race and court the support of PDP Laban-Barug Team Rama barangay captains.
It would be a right move if the first-termer village chief will join the opposition. Once a member, it will be the obligation of all PDP Laban-Barug Team Rama barangay captains to rally behind her in her quest for the ABC presidency.
Mabatid, whose rags-to-riches story has inspired many Cebuanos, has what it takes to defeat Ong, a businessman who will have a big advantage come Election Day. All she needs is to employ the right strategy, which includes exhausting all resources available. Yes, she can also count on her being allied with the Duterte administration.