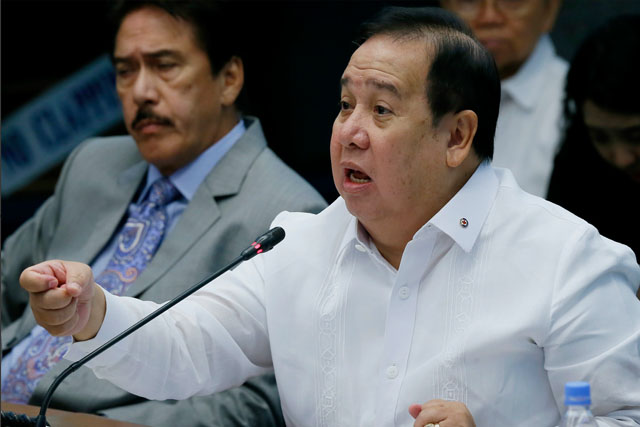 Senator Richard Gordon can call Philippine National Police chief Director General Ronald dela Rosa any name he wants, but the PNP chief warned the lawmaker yesterday that he does have limits. AP/Bullit Marquez, File
Drones for sale in the streets
COMMON COMMODITY. We usually see ambulant vendors hawking their wares to vehicles during a traffic stop. There's mineral water, puto, budbod, candies, cigarettes, and…drones? One such vendor was spotted selling camera drones during a traffic stop.
The drones appeared to be of simple design and didn't look sturdy at all. There weren't any takers.
"Basin one-use only ra na," one PUJ driver said.