Cebu Marathon to make grand comeback at the iconic CCLEX
August 13, 2022 | 12:00am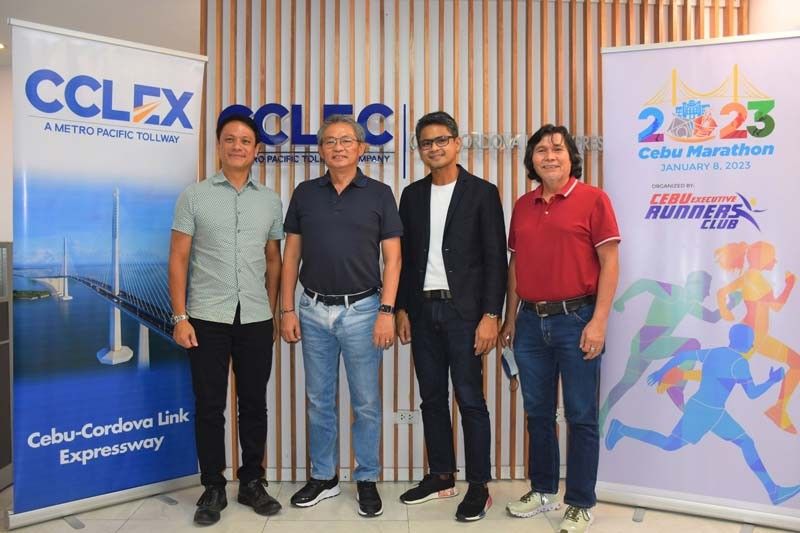 CEBU, Philippines — After the highly successful Megaworld Ironman 70.3 Philippines, the beauty and grandeur of the majestic Cebu-Cordova Link Expressway (CCLEX) will once again be showcased through a major sporting event.
This as the 2023 edition of the Cebu Marathon will feature the 8.9-kilometer CCLEX as the prime route of its grand comeback on January 8.
"As Cebu City mounts again the Cebu Marathon after a two-year pause, we are happy to be part of the comeback of the biggest and most festive 42K running event in the country," said CCLEX President Allan Alfon.
Cebu's newest landmark and tourist attraction was used as race route in the 90km bike leg of the prestigious Ironman triathlon last August 7.
This time, it will be the runners' turn to enjoy the breath-taking view of the iconic bridge.
"After the success of the recently-concluded Ironman 70.3 Philippines with CCLEX hosting the exhilarating bike course, we are most excited to welcome the anticipated 8,000 runners of the Cebu Marathon," Alfon added.
Cebu City Sports Commission (CCSC) Chairman John Pages, who is part of the organizing Cebu Executive Runners Club (CERC) said the participants of the upcoming Cebu Marathon are so lucky to be able to run around the CCLEX.
Aside from the premiere 42km action, the Cebu Marathon also covers a 5km, 10km, and 21km distances.
Joel Juarez of Coco Running is highly confident that they will be able come up with such a big number of entries since runners from Manila and other places in Luzon are hungry to do a full length marathon.
Foreign runners are also expected to see action especially that the race offers a new route and a different feel in running once one crosses what is now the country's longest and tallest bridge.
The management of CCLEX is just as excited as everyone else about this development.
"Surely, CCLEX, now the longest and tallest bridge in the country, is also fast becoming a new sports icon, supporting the revival of Cebu's tourism industry and the economy. A new landmark that offers picturesque views of the Metro Cebu skyline, we can't wait to see you all at CCLEX come January 8, 2023," Alfon ended.