Pink Paddlers to stage another virtual ultra marathon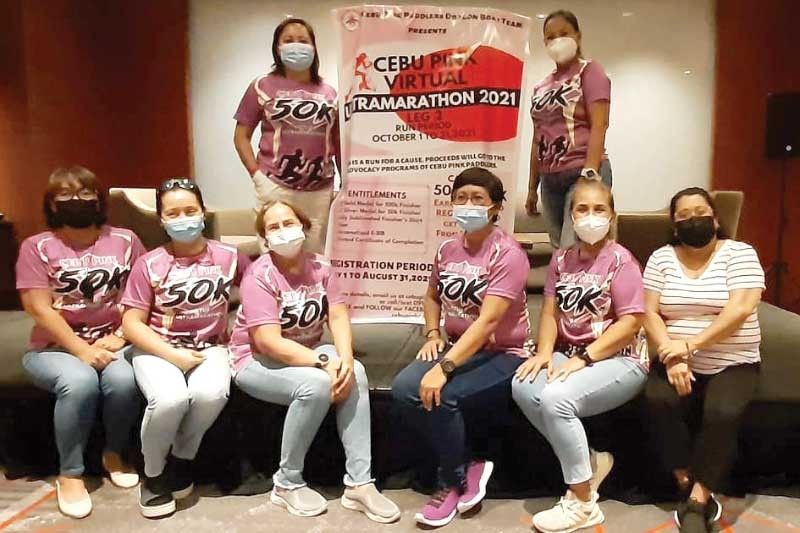 CEBU, Philippines — Buoyed by the success of its opening leg last March, the Cebu Pink Paddlers Dragonboat Team will be staging another virtual ultramarathon on October 1-31.
More than health and fitness, the organizers are holding the fund-raising event to advance their advocacy on cancer awareness that is very special to them as their core group is composed of breast cancer survivors.
That is also the reason why they are scheduling their second leg in October as part of the breast cancer awareness month.
This time, the ultra race for a worthy cause features two distances - the 50K and 100K.
First timers are required to use a GPS running app to record their performance.
Participants may opt to finish the category they are registered in one single run or within 15 days for the 50K and 31 days for the 100K. They are mandated to take a picture after their run that clearly shows their time, date, and distance as well as a selfie or groufie as proof.
Registration period is from July 1 to August 31. Entry fee is pegged at P1,500 for both distances inclusive of a gold medal for the 100K finishers and silver for the 50K finishers, a fully sublimated finisher's shirt, visor, personalized e-bib, and printed certificate of completion.
For more details, one may e-mail the organizers at cebupinkpaddlersdbt17@gmail.com or call/text 0917-6307164. They may also visit the Cebu Pink Paddlers' Facebook and Instagram accounts.