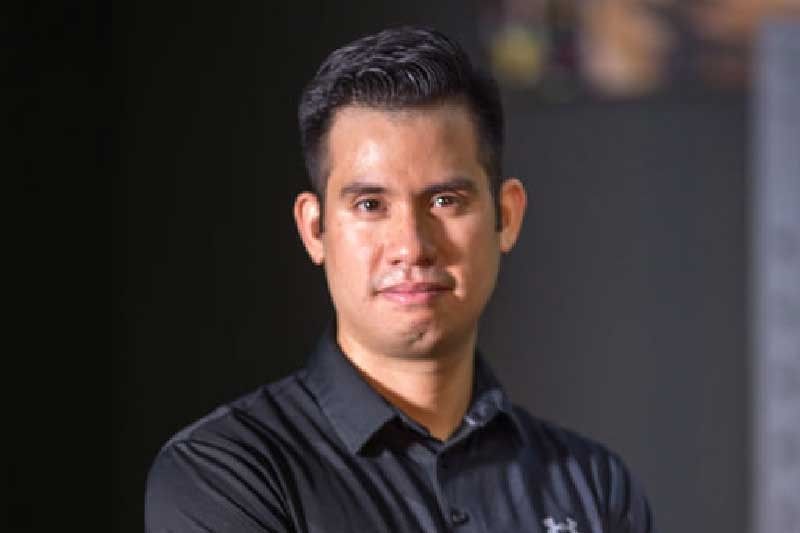 SWU-Phinma Athletic Director Pio Gerardo Solon.
SWU commends athletes for exemplary academic performance amid pandemic
(The Freeman) - January 24, 2021 - 12:00am
CEBU, Philippines — Southwestern University (SWU)-Phinma through its athletic director Pio Gerardo Solon has lauded its student-athletes for performing with high marks in the academic field despite the overwhelming challenges they faced amid the pandemic.
Among those who were commended by Solon were basketball players Louie Jay Nazareno, Jack Nazario, Ivan Mate, Genhrey Igot, Rhey Boc, Heider Bilao, Kurt Aparri, and King Matthew Cabansay, spikers Armand Alejandrino, Gerry Caynila, Quisha Cabilin, Krisca Cosmod, Leigh Gonzales, Nicole Ricaborda, Mary Rosyll Roncal, Chyne Mae Saberon, and Jessica Villamor, and shuttlecock artists Ryan Jay Doromal and Zachary Ramil.
"We're very happy that our athletes were able to thrive amidst the challenges they faced brought about by the pandemic. Even if classes are not face-to-face, these students found a way to be diligent and put in the work. The students we mentioned most of their grades are at 85% or higher in most of their academic subjects. We are quite pleased with their performance," said Solon, a bemedalled swimmer during his prime as an athlete.
For Solon, the academic accomplishments of their athletes highlight the work being done behind the scenes by their hardworking coaches in Mike Reyes, Ray Acojedo, Tony Abellana, and the rest of the support team that includes JP Manansala, Randyl Kundiman, and Jirah Gealon.
"The coaches are also quite diligent in reminding our athletes to put in their academic work. All of us know that our lives as athletes will come to an end. The most important thing is that during this time, the coaches equip our athletes with the necessary mindset so that they can be the best version of themselves," Solon shared.
"At one point, I heard from one of our coaches that we have an athlete in a remote area who needs to walk up a mountain just to get internet signal in order to submit and retrieve schoolwork. This is the sort of character necessary in our young adults to be able to thrive during challenging times," he ended. — EBV