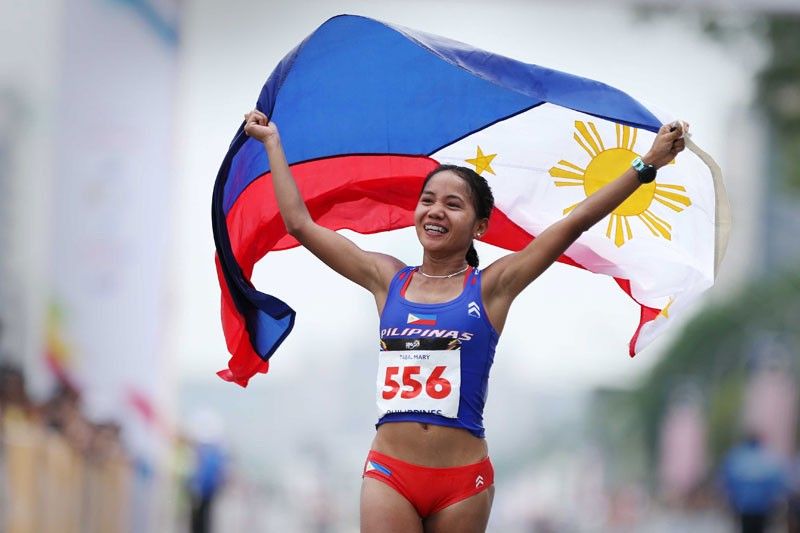 Hallasgo dethrones Tabal anew
CEBU, Philippines — Christine Hallasgo once again proved that she is the Philippines' new marathon queen as she ended Mary Joy Tabal's six-year reign in the Milo National Marathon yesterday at the Tarlac Plazuela in Tarlac City.
Hallasgo showed that her victory over Tabal in the 30th Southeast Asian Games was no fluke.
The 31-year-old Hallasgo claimed the crown after finishing the race in two hours, 52 minutes and 49 seconds, while Tabal settled for second in 2:58:49, clocking. Veteran Christabel Martes bagged the bronze medal with her time of 3:05:40.
The SEA Games gold medalist was also second in the open category next to Kenyan Margaret Njugune (2:51:48).
Another Mindanao runner in Jerald Zabala was also hailed as new Milo marathon king with a time of 2:31:16, one second ahead of Richard Salano. Former champ Jeson Agravante wound up third in 2:31:55.
Cebu-based Spectrum Runners Club bets Florendo Lapiz (2:35:02) and Prince Joey Lee (2:37:49) placed fourth and eighth place, respectively.
Lizane Abella also came out fifth in 3:18:42 while Evamae Villarin landed seventh in 3:28:17 in the women's action.
Running sweethearts in Ruffa Sorongon and Azla Pagay were also unlucky after both failed to finish the marathon due to exhaustion.
Meanwhile, Stephen Muranbi became the men's open overall champ with the fastest time of 2:27:18.