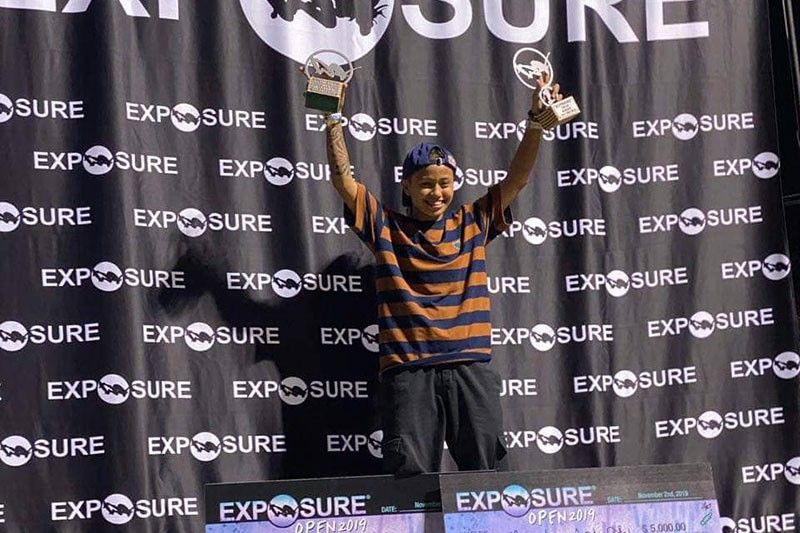 Cebuana skater Margielyn Didal celebrate after a succesful campaign in the Exposure All-Women Skateboarding Championships 2019 in California over the weekend.
Didal shines in California skate events
CEBU, Philippines — Cebuana skater Margielyn Didal showed that she is serious in qualifying for the 2020 Tokyo Olympics after she scored a back-to-back victories in Los Angeles, California over the weekend.
Didal, who didnt have the chance to train properly for two weeks, dominated the Ladies Day Skate event. The pride of Barangay Lahug, Cebu City snared a gold plus a silver after nailing the best trick over Kaya Isa of Japan.
Isa managed to get back at Didal after winning the Game of Skate finals.
The Asian Games gold medalist Didal then sizzled in the Exposure All-Women's Skateboarding Championships. Didal clinched the best trick and the 15-above division of the street skate battle.
Didal defeated Georgia Martin of the United States, while Mexican Itzel Granados Flores settled for third.
After her US campaign, Didal will be going back to Brazil for another qualifying event in the Olympics before returning to the country for the 30th Southeast Asian Games this month.