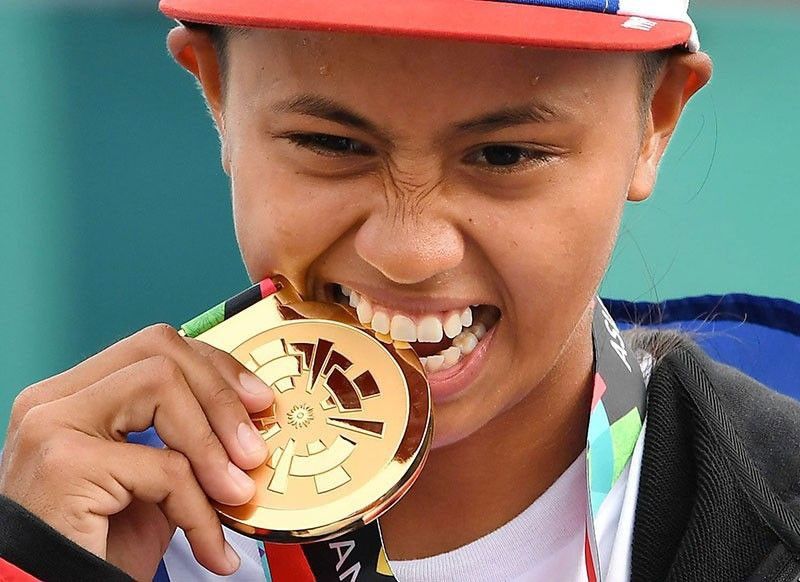 Top 100 Cebuano personalities: Margielyn Didal
(The Freeman) - May 4, 2019 - 12:00am
CEBU, Philippines — From a relatively unknown athlete to an overnight sensation. This aptly describes Margielyn Didal's phenomenal rise to stardom in Philippine sports.
Before attaining a certain measure of success, the 20-year-old professional skateboarder journeyed through a long and meandering road.
In her early days as a skater, the daughter of a carpenter and 'kwek-kwek' vendor from Barangay Lahug, Cebu City went through a lot of trial and tribulations.
At first, Didal didn't even have her own skateboard. Thanks to her friends, she was able to assemble a makeshift board. Finding a place to practice was also a daily struggle for them. They were forced to skateboard on the streets and sidewalks but were apprehended by police officers when they were caught doing so.
All of these hardships did not extinguish Didal's passion for this extreme sport. In 2012, she started to compete in local tournaments in Cebu City, not only winning them but also showing innate talent that is palpably better than her male foes.
In 2014, Didal injured her right arm but she just kept on going on.
Her biggest break came in May 2018 when she etched her name in stone as the first Filipino to compete in the Street League Skateboarding via the SLS PRO Open in London, England.
She placed fourth in the preliminary round, and eighth overall in the finals.
The first Philippine representative in the 2018 X Games in Minneapolis, Minnesota, Didal also reached the semifinal round in the 2019 SLS World Championship in Rio de Janeiro, Brazil last January.
Didal's biggest accomplishment by far is winning a historic gold medal for the Philippines in women's street skateboarding event at last year's 18th Asian Games in Palembang, Indonesia.
Following her monumental feat, she was named as flag-bearer of the Phl contingent at the closing ceremony of the quadrennial meet billed as "Asia's Olympics". Her rousing triumph also earned her a spot in the prestigious Time Magazine's list of "25 Most Influential Teens of 2018".