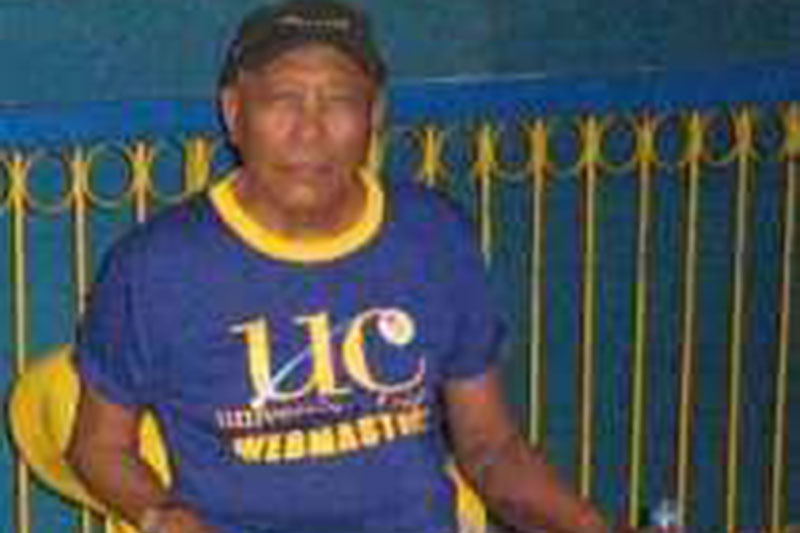 CEBU, Philippines — Filipino basketball legend Joaquin "Jake" Rojas passed away yesterday morning due to lingering illness. He was 79.
Once named as Mr. Basketball for his all-around hardcourt brilliance, Rojas was a two-time Olympian in the 1964 Tokyo and 1968 Mexico Olympics.
Under coach Carlos "Caloy" Loyzaga, the Filipino cagers placed 13th in the Mexico games where Rojas played alongside Orlando Bauzon, Danny Florencio, Robert Jaworski, Jaime "Jimmy" Mariano, Alfonso "Boy" Marquez, Rogelio Melencio, Edgardo "Ed" Ocampo, Adriano "Jun" Papa Jr., Renato Reyes, Alberto "Big Boy" Reynoso, and Elias Tolentino.
After carving his own niche in Cebu hoopdome, the Maasin City-native Rojas suited up for the Ysmael Steel Admirals and later moved to Mariwasa in the Manila Industrial and Commercial Athletic Association (MICAA), the precursor of the Philippine Basketball Association (PBA). He also played for the Toyota Tamaraw in the first two seasons of the PBA in 1975 and 1976.
Upon retirement, Jakero, as he is fondly called by friends, further made a name for himself as a champion coach, both in collegiate and commercial ranks.
A father figure, Rojas was admired and well-loved by all the hardcourt stars that went through his guiding hands.
He also touched the lives of others and inspire them to excel in their field. Among them is Ramon "El Presidente' Fernandez, perhaps the greatest Filipino basketball of all time who is now a public servant as Philippine Sports Commissioner.
"I think I was about five years old, growing up in Maasin, Leyte," said Fernandez during an interview with noted sports journalist Bill Velasco that was printed in Velasco's The Game of my Life column titled "Secret origins of PBA superstars" on the July 28, 2014 issue of The Philippine Star.
"I'm the youngest of nine, with six boys. All my elder brothers played basketball. Every time (former national player Joaquin Roxas would come home, we would go to the pier to meet him because we knew that, in the afternoon, he would play with my brothers in the plaza," continuted the four-time PBA Most Valuable Player.
Rojas' greatness was immortalized when he was enshrined into the elite Cebu Sports Hall of Fame two decades ago. (FREEMAN)