Disqualification case awaits poll candidates supporting rebels
October 18, 2021 | 12:00am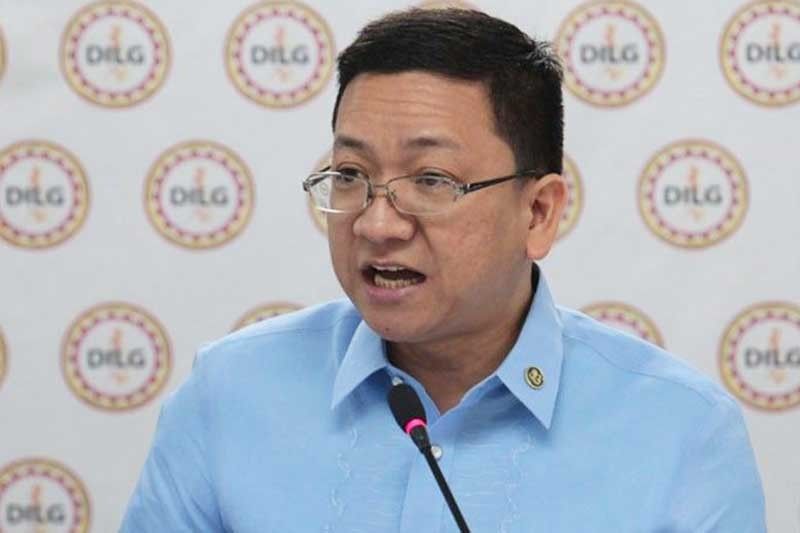 CEBU, Philippines — The Department of the Interior and Local Government (DILG) is bent on filing disqualification cases against candidates in the 2022 national and local elections supporting and cooperating with and or paying extortion money to the Communist Party of the Philippines/New People's Army (CPP-NPA-NDF).
"Supporting communist terrorist groups through financing or other means is an election offense and is sufficient to cause the disqualification of a candidate," said DILG Undersecretary and Spokesperson Jonathan Malaya in a press statement.
Politicians who will be proven as accomplices of the CPP-NPA will face disqualification cases from the DILG stresses Malaya.
In 2018, the DILG divulged a watchlist containing 349 local government officials who were identified to have ties and are supporting the CPP-NPA by means of extortion money in the 2016 polls. In 2019, on the other hand, it was cut down to only 63 local officials
Section 4 of Republic Act 10168 (The Terrorism Financing Prevention and Suppression Act of 2012) states that any person who finances terrorist groups to carry out or facilitate the commission of any terrorist act, by a terrorist organization, association or group, or by an individual terrorist, shall be guilty of the crime of financing terrorism.
Under RA 10168, the crime of financing terrorism is punishable by the penalty of reclusion temporal in its maximum period to reclusion Perpetua and a fine of not less than P500,000 to not more thanP1,000,000 said Malaya.
More to it, under Section 261 of the Omnibus Election Code of the Philippines, the accused "permanent disqualification to hold public office" with imprisonment of one to six years.
DILG Secretary Eduardo An~o, for his part, warned all candidates running in the next elections not to pay extortion money or the so-called "permit to campaign fees" to CPP-NPA-NDF or face the consequences of disqualification as well.
An~o reminded all candidates of Memorandum Circular 2019-26 which calls this modus operandi as a "clear form of extortion and defilement of the sanctity of the right to suffrage."
"Huwag po tayong magpaloko at matakot. Ang ibabayad n'yong extortion money sa mga komunista ay gagamitin din nila para makapaghasik ng terorismo sa bansa," he said.
According to the said directive, An~o enjoined local government units (LGUs) and the Philippine National Police to ensure that all candidates are allowed unhampered entrance in every LGU and guarantee peace and order in all areas especially those considered as hotspots for the insurgency.
"All local officials should steer clear of directly or indirectly giving financial, material, and political support to the CPP-NPA since this is a clear violation of law. This is something that the DILG under my leadership will never tolerate," An~o said.
LGUs are also directed to ensure that all citizens desiring to exercise their right to suffrage are allowed and encouraged and their rights are protected when participating in political assemblies and meetings and in the dissemination and receipt of information of any and all election-related matters. — KQD (FREEMAN)