Teachers in Central Visayas urged to get COVID-19 vax
September 22, 2021 | 12:00am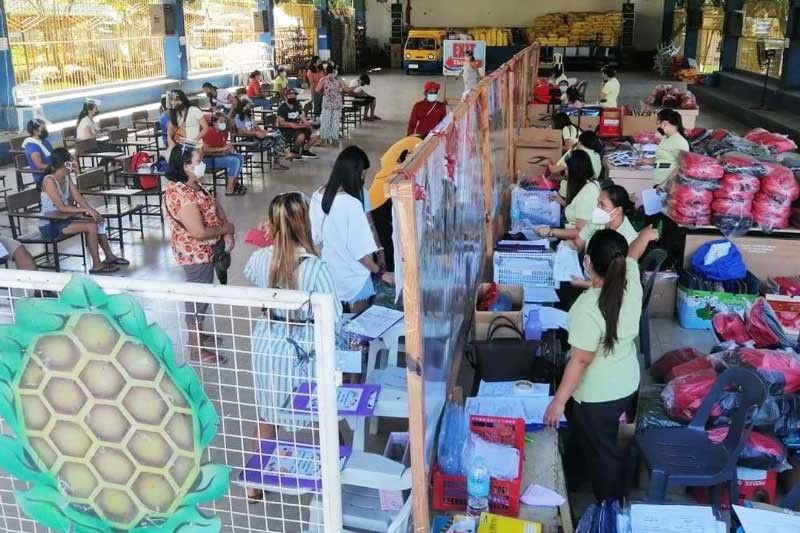 CEBU, Philippines — The Visayas COVID-19 Vaccination Center (VVOC) is urging all teachers to have themselves vaccinated as limited face-to-face classes for primary education will soon resume.
"We urged our teachers, our partners in the education to please have yourselves vaccinated," VVOC spokesperson Dr. Mary Jean Loreche said in yesterday's briefing.
She said implementing the minimum public health standards in schools is not enough.
Loreche, also the Department of Health (DOH)-7 chief pathologist, said the resumption of physical classes is beneficial to the student's mental, emotional and social well-being.
"Mahalaga po tayo mismong adults ay bakunado to confer direct immunity to our children," she said.
Children below 17 years old are not yet eligible for vaccination.
Department of Education (DepEd)-7 Regional Director Salustiano Jimenez, in an interview with The FREEMAN, said around 30 percent of the 79,000 teachers in Central Visayas are fully vaccinated.
"Sa Metro Cebu daghan na ta mga teachers nga fully vaccinated while ang uban nagpa-register na, nagpaabot na lang sa ilang nga schedules," he said.
He, however, said some teachers have refused to be vaccinated against COVID-19 due to their "faith and religion".
President Rodrigo Duterte has approved the resumption of in-person classes in areas with low numbers of COVID-19 infections.
No target date has been set but Education Secretary Leonor Briones said the transition may happen soon.
DepEd said at least 100 public schools and 20 private schools nationwide are the pilot areas.
The pilot schools are located in minimal-risk areas based on the criteria set by DOH; must have passed the safety assessment using DepEd's school safety assessment tool; and have the support of the local government units in the form of a resolution or letter of support.
In addition, participating schools must have the written support and consent of parents of students who will participate in the pilot.
"No learner shall be forced to attend the pilot implementation of face-to-face classes. The pilot will be conducted with a combination of face-to-face classes in school and distance learning modalities for two months," DepEd said in a statement.
DepEd added that physical classes shall be conducted half-day every other week, with participating schools ensuring that class schedules are arranged equitably so that all qualified learners have the opportunity to attend face-to-face classes.
Priority groups
Meanwhile, VVOC released yesterday the new priority groups- Priority B (teachers, social workers and other frontliners) and Priority C (the rest of the population).
Loreche said that for priority B, 6,796 doses and 2,055 doses were administered for the first and second dose, respectively.
While for the Priority C, 9,301 doses and 4,071 doses were administered for the first and second dose, respectively.
Central Visayas received a total of 3,268,480 doses of different brands of COVID-19 vaccines, while a total of 2,524,272 doses were already administered as of September 20, 2021. — KQD (FREEMAN)