Sacked garment workers to hold another strike
December 24, 2020 | 12:00am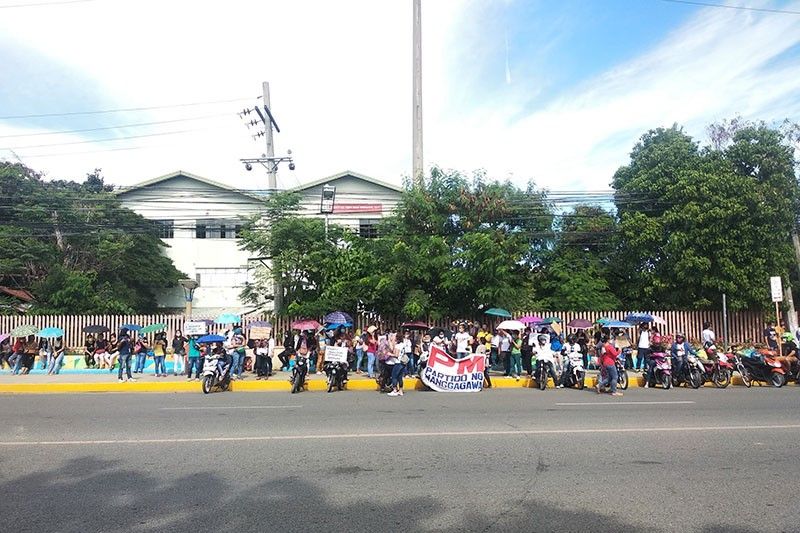 CEBU, Philippines — Terminated workers of a garment exporting firm at the Mactan Economic Processing Zone (MEPZ) in Lapu-Lapu City are set to hold a strike.
This was agreed upon by majority of the retrenched workers during the voting Tuesday.
In a 101-2 vote, the workers were in favor of the action against the First Glory Apparel, a company that supplies t-shirts for its markets in Hong Kong, and United States of America, among others.
Dennis Derige, spokesperson of Partido Manggagawa-Cebu, said they are now preparing for the strike.
"We are now preparing to go on a strike," he said.
Derige, however, refused to divulge the date.
Since November, the firm has sacked over 300 garment workers.
Some accepted the termination pay package, while the 103 workers did not accept the company's compensation package.
"According to the company that as early as March it already filed for a bankrupcy but we have some documents to show as proof that by September it withdrew such claim," Derige said in an interview.
Last month, the affected workers held a two-day protest outside the garment factory, expressing their demand for reinstatement.
This latest retrenchment came on the heels of mass layoffs at other garment firms at MEPZ.
Earlier, the sports city group of companies retrenched 4,000 workers, Yuenthai fired 200 workers, and FCO laid off 100 workers.
PM and Sentro ng mga Nagkakaisa at Progresibong Manggagawa (Sentro) have asked the Department of Labor and Employment for pro-active measures to stem the series of mass layoffs in the ecozones.
"We demand that Labor Secretary Silvestre Bello remind police that existing DOLE-PEZA-PNP rules on labor disputes prohibit security personnel from harassing workers' concerted actions. We also ask him to convene a dialogue with labor groups on the continued hemorrhage of jobs inside and outside of the ecozones," Rene Magtubo, PM national chairperson earlier said. —KQD (FREEMAN)