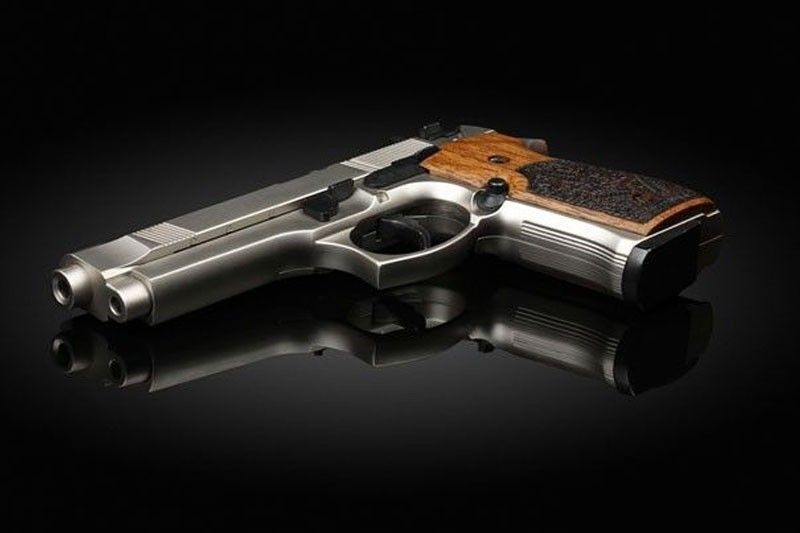 The guns were turned over to the City Mobile Force Command of the Cebu City Police Office as part of the command's campaign against loose firearms dubbed as "Oplan Nickel."
File
45 guns, 2 grenades surrendered
CEBU, Philippines — At least 45 unlicensed firearms, two grenades and assorted ammunition have been turned over to the police by various individuals living in the upland barangays of Cebu City, authorities said.
The guns were turned over to the City Mobile Force Command of the Cebu City Police Office as part of the command's campaign against loose firearms dubbed as "Oplan Nickel."
Among the items that were surrendered to the police were three units of 9mm Black widow, 15 units of Cal 38 revolver, a unit of Cal 22 revolver, seven units of Cal 357 revolver, and a unit of Cal 5.56 revolver frontier.
Also surrendered were a Cal 5.56 improvised pistol, a Cal 7.62 improvised pistol, a KG9 Sub-machinegun, a 9MM, an AR 15 sub-machine gun, a Cal 22 rifle, a US M1 Caliber 30 Garand Sniper Rifle, a US M1 Caliber 30 Carbine, a 7.62 Bolt Action Sniper Rifle, a 5.56 Bolt Action Sniper Rifle, a Cal 30 Bolt Action Rifle, two Cal 45 pistols and a 12GA shotgun.
Apart from these, police also got two grenades and 121 assorted bullets.
According to CMFC Force Commander Police Lieutenant Colonel Randy Korret, the police continue to call on residents harboring loose firearms to yield the same to the proper authorities.
He said that the possession of loose firearms, or those which are not duly registered with government bodies, is prohibited under the law.
Korret said that based on their initial information, among those who maintained loose firearms are civilians with grandparents who used such firearms in the armed conflict against the government some decades back. JMD (FREEMAN)