High powered firearms seized from city barangays
October 20, 2019 | 12:00am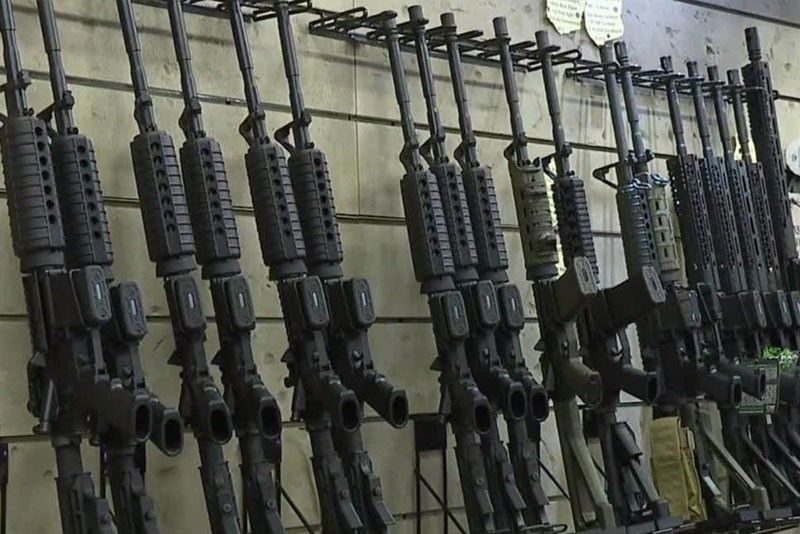 CEBU, Philippines — Thirteen high powered firearms were seized by the Naval Forces Central together with the Cebu City Police Force in a joint counter-action operation on Thursday, October 17, at hinterland barangays in Cebu City.
Thirteen individuals were invited to the Forward Patrol Base of the City Mobile Force Company in Barangay Pungol for questioning and further investigation.
The 13 are residents of Barangays Sudlon 1 and 2, Taptap, Tabunan, Tagbao, Adlaon, Lusaran, Paril, and Mabini. They were released after questioning.
The firearms seized are believed to be left by communist terrorist groups during the 1980's and early 2000's.
The 13 high powered firearms are an M16a1 Colt assault rifle; M2 Carbine automatic rifle and one empty magazine; Ingram (mini submachine gun) and four pieces cal. 25 parabellum ammunitions; M1917 Redstone cal. 30 bolt action sniper rifle and 15 rounds of cal. 30 ammunitions; M1917 Remington cal. 30 bolt action sniper rifle and 5 rounds of calibre 30 ammunitions; M4 Carbine automatic rifle and 5 pieces cal. 30 mm ammunitions; M1917 Remington cal. 7.62 mm bolt action sniper and 4 rounds of 7.62 mm ammunitions; Springfield cal. 30 us M1 Garand rifle and two magazine clips with 16 rounds of ammunitions; improvised Shotgun and two pieces of 12 gauge shotgun ammunition; improvised Shotgun and four pieces of 12 gauge shotgun ammunition; M2 Carbine automatic rifle and one carbine magazine and four pieces of caliber .30 mm ammos; AK-47 assault rifle and 25 pieces of caliber 7.62 ammos; and improvised Shotgun (sumpak) with one 12ga ammo, nine units of .38 caliber revolver, five units of .38 caliber revolver (snub-nose) and nine pieces of .38 caliber ammos, one unit of .22 caliber black widow revolver with 4 caliber .22 mm ammos, one unit improvised pistol (folding) with one ammo, and one unit of .45 caliber pistol with one magazine and five pieces .45 caliber ammos.
Authorities also recovered 17 assorted pistols and revolvers, assorted ammunition, and magazines were also recovered during the operation.
All unlicensed firearms were turned over to CMFC, CCPO armory for custody and safekeeping before they will be turned over to the Regional Crime Laboratory Integrated Ballistic Identification System (IBIS) for verification.
Naval Forces Central Public Affairs Officer Neil Rafael Ybera said the Central Command through the Naval Forces Central will continue intensified efforts against groups that threaten the safety and security of the region. the Visayas.
"Your Navy in the Visayas is always ready to respond to ensure the safety and security of our region and its nearby communities as we contribute to our mandates of securing our maritime domain to have a safer environment," Ybera said. JMO (FREEMAN)