Over 33 thousand students to get graduation subsidy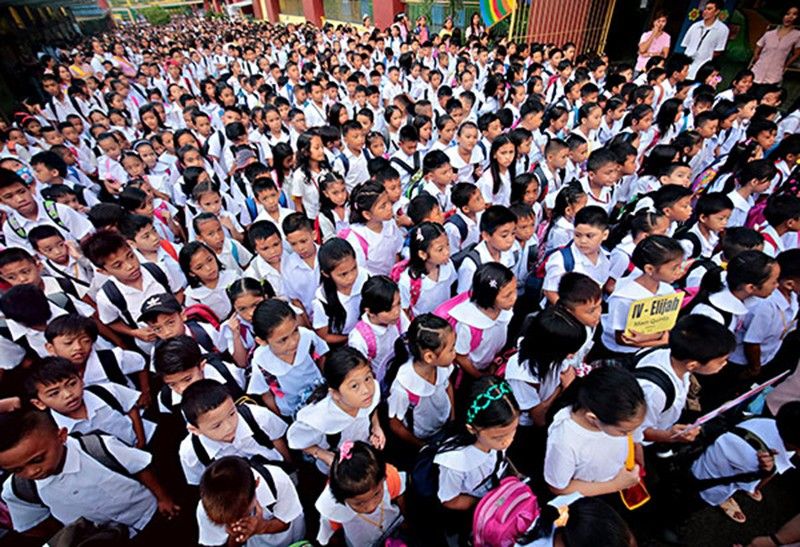 CEBU, Philippines — The Cebu City government will be shouldering the graduation fees of public elementary and high school students in the city.
The city will disburse at least P5 million as graduation fee subsidy for the 33,664 graduating students (elementary, 17,948; junior high school, 11,661; and senior high school, 4,055) from 129 public elementary and secondary schools.
Councilor Joy Augustus Young, deputy mayor for education, said the city will be giving each student a subsidy of P150, which will go directly to the school.
Also, Young said the city will grant graduation subsidy to day care students.
Day care centers with more than 50 graduates will also get P150 per preschooler, while those with less than 50 will receive P7,000, said Young.
The subsidy for graduating students is mandated under the City Ordinance 2412, which the City Council approved in 2014. This is the second year the City Government is granting the subsidy. Department of Education-Cebu City Division District Superintendent Dr. Bianito Dagatan said the city's Local School Board is still processing the subsidy from the city.
Dagatan said the subsidy will be given to 129 public schools in the city.
The City Council, during its March 6 regular session, approved Young's resolution authorizing Mayor Tomas Osmeña, for and on behalf of the city government, to sign the memorandum of agreement with DepED-Cebu City Division for the grant of the subsidy.
According to the MOA, the subsidy is extended to the students to provide the necessary assistance to "promote and protect every child's right to education."
The city government is tasked to review the graduation expenses and may impose ceilings for the expenses or decrease the amounts. For the DepEd-Cebu City Division, on the other hand, is mandated to ensure that all schools will submit the number of projected graduates and the graduation expenses as early as January.
Moreover, the MOA said all savings or unused funds must be returned to the city government through the City Treasurer's Office.
"(DepEd-Cebu City Division) shall submit the consolidated liquidation report verified and concurred by the DepEd Commission on Audit to the Cebu City government thru the Local School Board secretariat within the month of June," read a portion of the agreement. — KBQ (FREEMAN)