PRO-7 gets new guns, equipment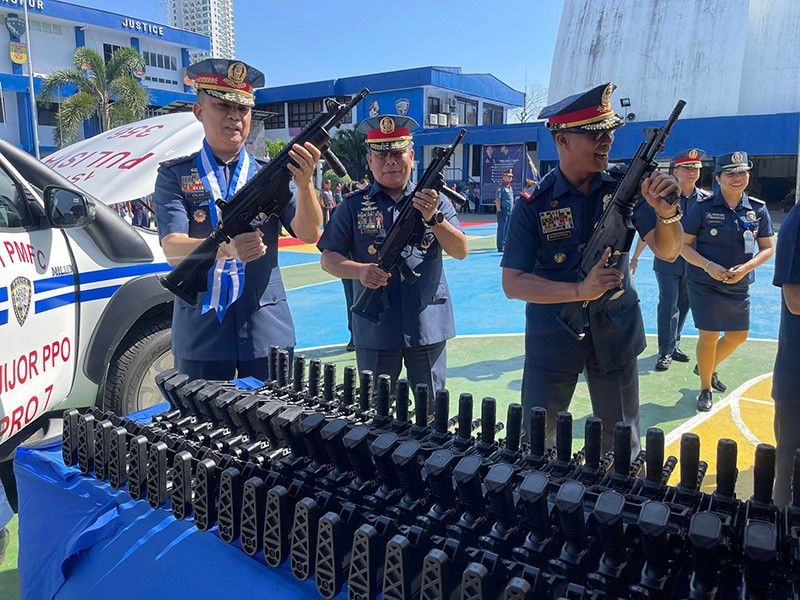 CEBU, Philippines — The Police Regional Office-7 received new equipment such as weapons, vehicles and others that can be used in police operations.
The turnover ceremony was held Tuesday morning at the PRO-7 headquarters at Camp Sergio Osmeña Sr. in Cebu City where Police Major Ronaldo Olay, Director of the Directorate for Logistics, personally turned over the equipment.
The equipment consists of 533 units of Caliber 5.56 Basic Assault Rifle Galil Ace 22n, 3,731 pieces magazine assembly for Caliber 5.56, 191,880 rounds of Caliber 5.56 SS109 Ammunition, 300 units 9mm pistol rex delta, 10 units Caliber 5.56 Light machine gun Negev and a 4x4 Toyota Hilux.
The equipment will be distributed to the Provincial and City Police Offices, Regional Mobile Force Battalion (RMFB)-7 and Regional Headquarters.
According to Olay, the equipment passed through the Bids and Awards Committee procurement process.
Before they accepted the weapons, they subjected them to field testing and evaluation so it is sure that they are strong.
"Meron pang paparating, yung heavy machine guns, we just received them last week at these are for the use of our mobile forces and for maritime groups," said Olay.
Olay urged the police personnel to be given new equipment to take care of it.
Olay pointed out that these are the innovations made by the PNP National Headquarters as well as monitoring of equipment and precautions. — GMR (FREEMAN)