Regardless of student vax status: DOH backs return of face to face classes
August 31, 2022 | 12:00am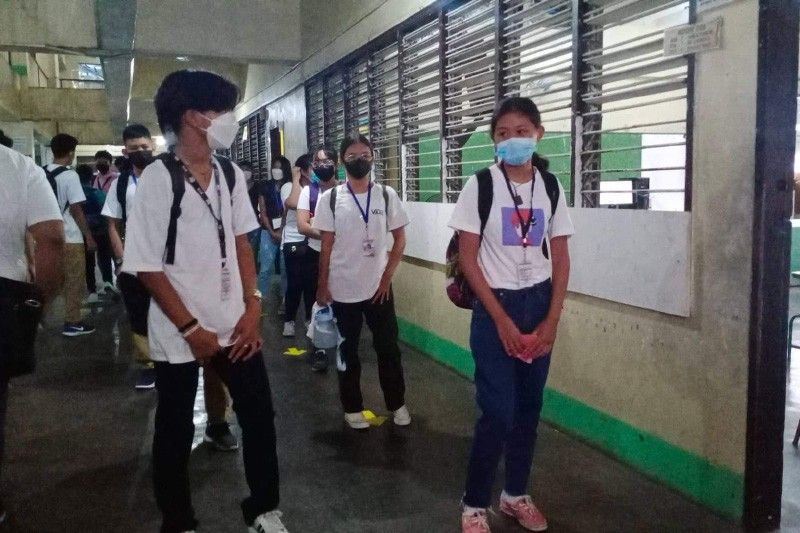 CEBU, Philippines — The Department of Health (DOH) has expressed full support to the Commission on Higher Education's (CHED) change of policy, allowing the return to full face-to-face classes regardless of vaccination status.
"Our COVID-19 response is dynamic, and always follows the latest scientific recommendations available. The benefits of in-person and face-to-face schooling now outweigh the risk of COVID-19 infections," said Dr. Maria Rosario Singh-Vergeire, DOH officer-in-charge.
Vergeire said that face-to-face classes boost academic performance, improve on mental health and well-being, and help develop social engagement skills.
"Furthermore, many of our bright yet disadvantaged students find it difficult to spend on devices and internet access," she said.
According to DOH's latest press release, CHED consulted DOH and its health experts in arriving at the updated policy to allow students and higher education institutions personnel, regardless of vaccination status, to participate in face-to-face classes. DOH and CHED convened during National Heroes Day to discuss the scientific bases for this update in the policy.
Policymakers noted the high COVID-19 vaccination coverage in Philippine higher education, with 77% of students and 90% of HEI personnel already fully vaccinated against the virus.
Data from the DOH also showed fewer infections in the 18-25 age group compared to other age groups in the Philippines as well as international data showing that Omicron and its sub-variants thus far have lower fatality or severity of the disease.
This move is supported by the global community, including the World Health Organization (WHO) and UNICEF accordingly.
The Philippines joins at least five other countries in giving more weight to the value of in-person and face-to-face higher education, given the scientific bases above.
The other countries that have already removed the requirement for HEI students and personnel to show proof of vaccination are Australia, the United Kingdom (but strongly encouraged), Canada (strongly recommended for congregate student-living settings), New Zealand, and Singapore (but unvaccinated students require biweekly testing for indoor dining).
DOH also strongly recommends getting vaccinated and boosted.
"Even as proof of vaccination is no longer needed, vaccination and boosters for all eligible individuals is still strongly recommended. Let us keep the wall of immunity strong," said Vergeire.
The country's PinasLakas campaign for vaccination and boosters, plus continued adherence to the minimum public health standards make this return to university and college life on campus possible.
"Students and personnel should always be BIDA: wear the Best fitting mask, Isolate when sick, double up protection with vaccination and boosters, and ensure good Airflow. The DOH will keep working with CHED and our colleges and universities to ensure safe higher education," added Vergeire.
Back in December 2021, CHED required vaccination in the implementation of face-to-face classes, but with the changes in the situation in the last seven months and the lowering of the risk level of Covid-19 in most parts of the country, there have also been corresponding changes in the policy.
"So much has changed over the past seven months as we continue to ensure the safe reopening of classes. Our decision-making is always data-driven, based on science and the advice of experts. Given the high vaccination coverage in the higher education sector, changes in the characteristics and behavior of the virus, classification of the country as low-risk, and benchmarking of policies with other countries it is now time to change the 2021 policy," CHED's chairman Prospero De Vera said earlier. — JMD (FREEMAN)