Flooding affects 29 city barangays
August 19, 2022 | 12:00am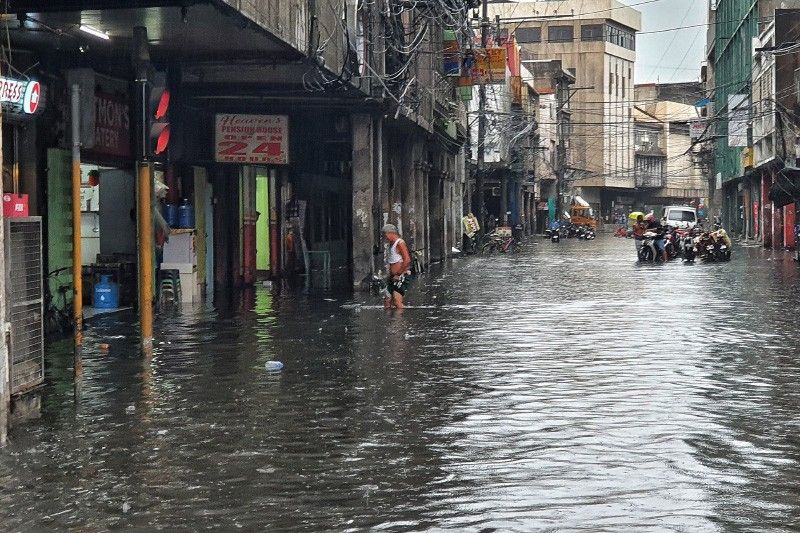 CEBU, Philippines — Five of the seven Cebu City rivers overflowed Wednesday affecting at least 29 barangays following a heavy downpour.
These rivers include Butuanon, Kinalumsan, Lahug, Guadalupe, and Mahiga.
Cebu City Disaster Risk Reduction and Management Office (CCDRRMO) head Raquel Arce said there were also 41 reported incidents of flooding in different areas of the city.
No one was reported hurt but at least 26 individuals had to be evacuated due to the rising water level.
CCDRRMO recommended the evacuation of those individuals as the building they live along Gorordo Avenue in Barangay Lahug was assessed to be in danger of collapsing due to cracks. They were immediately transferred to Lahug Barangay Hall for shelter.
According to CCDRRMO, obstructed waterways due to garbage clogging the drainage have caused the flooding.
"More or less katong mga basura nga naa sa mga kasapaan usa sa factor nga ni-overflow atong tubig, basin sad nag high tide maong wala nakaderetso atong tubig," said Arce.
Aside from the garbage, the city disaster office said that the waterways have narrowed down due to the illegal structures occupying the 3-meter easement.
Arce also said that the ongoing flood control project of the Department of Public Works and Highways (DPWH) contributed to the flooding in the city. She said the implementation of the project was not in the right timing.
"Considering nga four to five months ang pagtrabaho nila taas na kaayo na siya nga adlaw o period nga magsige ta'g uwan unya mao na mo-back flow ang tubig kay tungod gamay na kaayo atong bukana. Example is along Tejero creek and then kani sad sa Tagunol creek, mao na siya ang naay sa DPWH nga more than 50 percent of the river kanang ang bukana sa sapa ilahang gi-reclaim para sa ilahang equipment so mao na siya ang atong nakita sad nga problema along Tagunol and along dinhi sa Tejero mao nga mo-backflow dinhi sa T. Padilla ingon ana," Arce explained. — Decemay Padilla, FPL (FREEMAN)