LTO deputizes traffic enforcers at CCLEX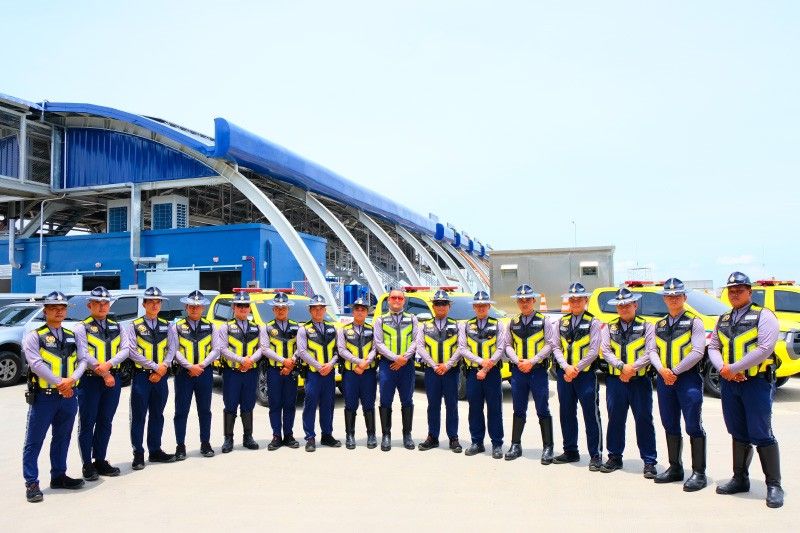 CEBU, Philippines — The Land Transportation Office (LTO) has deputized 16 traffic enforcers of the Cebu-Cordova Link Expressway (CCLEX) giving them authority to strictly enforce traffic rules and regulations within the 8.9-kilometer modern toll facility.
LTO Director for Law Enforcement Service, Atty. Clarence V. Guinto, asked the CCLEX patrol crew members to be "models" and "advocates" of road safety.
Guinto, who is also LTO-NCR West regional director, together with other LTO-NCR, LTO-7 and CCLEC officials, led the graduation ceremony of the patrol crew members who completed and passed the deputization training and examinations.
"I enjoined you to do good because you do not represent yourself but your organization, CCLEC (Cebu Cordova Link Expressway Corporation), and LTO because we gave you the deputization," Guinto said.
CCLEX, in a statement, said that aside from strictly enforcing traffic rules and regulations, the patrol crew members are also responsible, among others, in responding to any traffic-related incidents, ensure that CCLEX is safe to road users, and assist motorists when their vehicles break down.
On top of the patrol crew fielded on the expressway, CCLEX has a smart management traffic system to ensure a safe drive inside the facility.
The smart management traffic system detects traffic load, speed and vehicle load, license plates, and road weather conditions.
There will also be more than 100 closed-circuit television cameras and sensors that will be installed in CCLEX to monitor all the ins and outs of the expressway.
CCLEC Operations Manager Mareon Therese H. Miole, for her part, reminded motorists that CCLEX is a traffic discipline zone, and ensuring safety on the road is a shared responsibility.
CCLEC Senior Manager for Legal Services, Atty. Rosemarie O. Versoza, assured LTO that the company will continuously work closely with the agency for the enforcement of traffic rules and regulations. — GMR (FREEMAN)