No disinfection in schools used as polling centers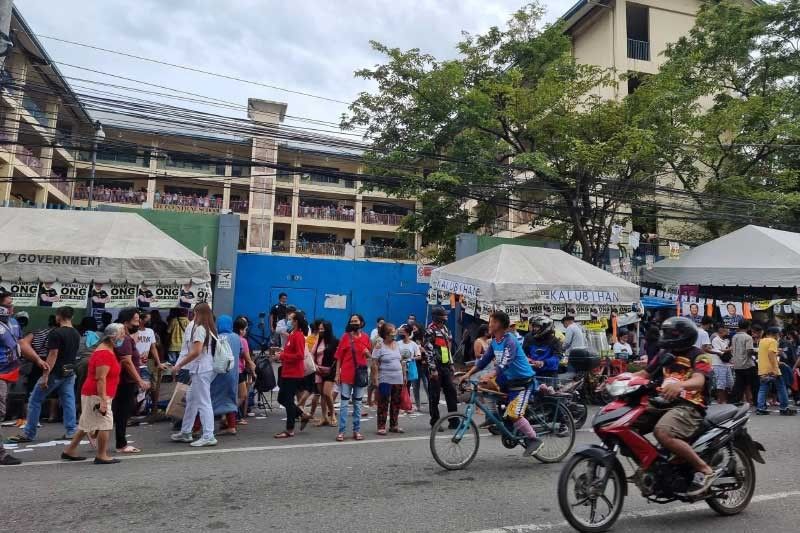 CEBU, Philippines — A week after the national and local elections, Cebu City Councilor Joel Garganera has said that he does not see the need to disinfect the schools used as polling centers in the city.
"Wala, wala ta mag-disinfect. I don't see the need nga mag-disinfect," said Garganera, deputy chief implementer of the Emergency Operations Center (EOC).
"Kana man gu'ng COVID is airborne man gud na unya from the time nahuman na ang election nato, after 10 days, 14 days, mawa naman na siya so while we are preparing for the next class, dili naman na siya ingon nga cause for transmission. No need for disinfection. Just imagine ang tibuok eskwelahan imong i-disinfect. No need na na," he explained.
As earlier reported, 66 schools were utilized as voting centers in the city— 31 in the north district and 35 in the south district.
Garganera said that before the elections, the city government already had its disinfection of schools used as barangay isolation centers (BICs) and were already turned over to the Department of Education (DepEd).
He said the utilization of BICs was already stopped as cases in the city remains low.
Meanwhile, for the pregnant women who tested positive for COVID-19, Garganera said that there is an area at the Cebu City Medical Center (CCMC) solely for them.
The Cebu City Quarantine Center (CCQC) is also "more than ready" to accommodate COVID patients there, he added.
"Enough ra gyud kaayo ang atong facility and other than that at any given time, God forbid, we're more than ready," said Garganera.
On the other hand, the councilor also disclosed that a lot of schools, mostly private, have applied to the EOC for the conduct of their physical graduation.
"Ni-apply rana sila aron lang atong masiguro nga compliant sila," said Garganera. — FPL (FREEMAN)