CCPO sets up community police precinct in Adlaon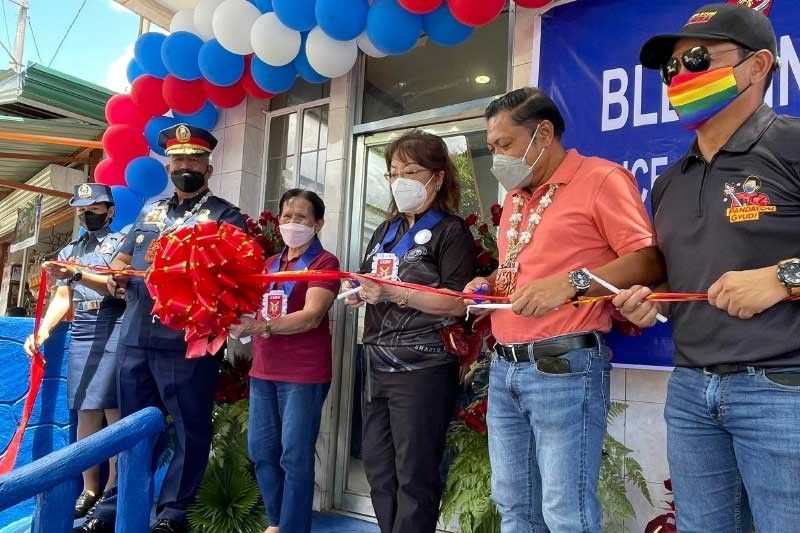 CEBU, Philippines — The Cebu City Police Office (CCPO) inaugurated yesterday a community precinct in Barangay Adlaon to address the peace and order concerns in seven upland barangays under the jurisdiction of Police Station 8 in Barangay Talamban.
Police Lt. Colonel Maria Theresa Macatangay, information officer of CCPO, said they have deployed 10 policemen in the station.
"Kompleto sad ni siya nga complement maski napulo ra ni sila, naa tay WCPD, naa tay mga imbestigador pud ug aduna pud tay mga operatiba," said Macatangay.
The community precinct will have the same functions as a normal police station where the public can report or file complaints.
It will have jurisdictions over Barangays Paril, Adlaon,Tap-Tap, Guba, Lusaran, Cambinocot, and Tagba-o.
The inauguration yesterday was attended by the Councilor Philip Zafra, chairman of the peace and order committee of the City Council.
"Usa sa ilang nakita nga daghan kaayo og barangay specifically, station 4 and 7, and considering the distance diri sa Adlaon, bukid, under sila sa police station 4, kung naay manawag nila para responde layo na kaayo," said Zafra.
Police Station 4 is located in Barangay Mabolo while Station 7 is located in Barangay Pardo.
According to Zafra, the establishment of a community precinct under the supervision of Police Station 8 has long been planned by the Cebu City Government.
He said the city's population has been growing and that it needs more police stations to keep up with the ideal police ratio vis-a-vis the population.
Based on the evaluation of CCPO, Cebu City should have at least 20 police stations by now. It has only 11 stations at present.
"Ato ning sugdan, mo-establish ta og duha ka community police precinct for a while samtang nag-process pa ang CCPO sa approval sa NAPOLCOM," said Zafra.
Should the NAPOLCOM (National Police Commission) approved of the creation of additional police stations, the community precinct will be converted into a full police station.
According to Zafra, the city government will lobby for funding as soon as an approval from the NAPOLCOM is out.
The station is temporarily sheltered at Adlaon Barangay Hall. Zafra said they have entered a10-year contract with the barangay. However, Zafra said they are looking for a permanent location of the station.
Barangay Captain Nieves Nara expressed her gratitude for the permanent police presence is her barangay.
"Maayo man gyud ng naa diri sa among duol sa barangay kay kanang naay respondihanan layo pa kaayo pagdagan didto sa Talamban, inig balik diri, nanagan na sad," said Nara.
According to her, the most common complaints they often encounter in their barangay include violence against women, domestic violence, and drunkenness.
"Ginagmay lang pero magdako man gud og pasagdan," said Nara. — FPL (FREEMAN)