In Cebu City, 11 years old and below: Children banned from malls anew
January 20, 2022 | 12:00am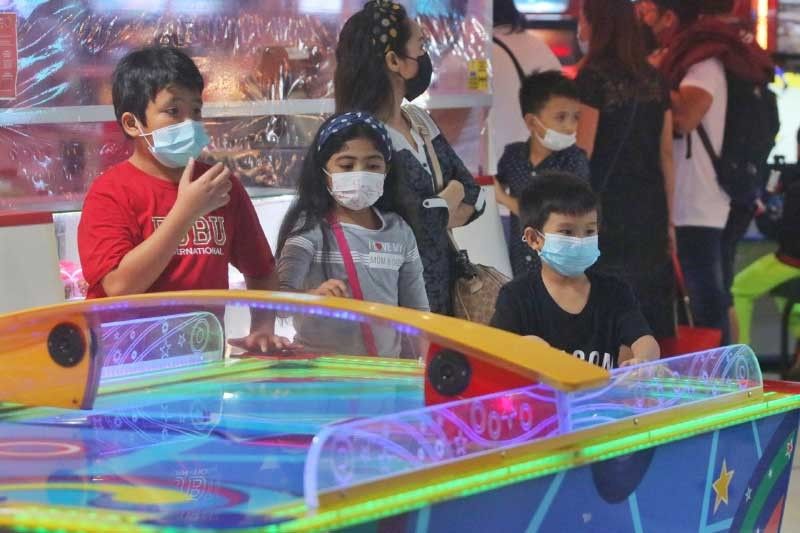 CEBU, Philippines — Cebu City has put back stricter regulations on children 11 years old and below now that the number of COVID cases in the city is rising anew.
The city is seeing at least 156 minors below 12 years old testing positive for COVID-19, data from the its Emergency Operations Center (EOC) show.
In his latest executive order, Mayor Michael Rama said children below 11 years old will no longer be allowed to enter malls and other indoor venues.
"In general, only COVID-19 fully vaccinated persons ages 12 and above are allowed to enter close and indoor venues and establishments, including malls and department stores. Children 11 years old and below shall not be accommodated and allowed entry in malls and the said venues," reads Section 21 of Executive Order 157.
Rama said children must stay at home except for inexcusable and emergency cases. Minors between 12 to 17 years old can enter indoor settings provided they are accompanied by an adult, guardian, or parent who is vaccinated fully against COVID-19.
"Provided further that minors close and indoor venues for purposes of vaccination shall be allowed," Section 21 reads further. There is still no COVID vaccine available for children 11 years old and below.
Oplan "Puyo Gihapon"
EO 157 also directs Cebu City residents to stay home unless it is necessary to go out.
"As a general rule, all persons in the City of Cebu shall, at all times, stay home during the period of the public health crisis. Children 11 years old and below shall strictly stay at home except for excusable and emergency cases. Other than those who are authorized to go out of their residences by reason of work, business, or activity, those individuals violating the mandatory stay-at-home order and seen staying outside the home or residence without ample justification or reason shall be apprehended and may be prosecuted in the proper courts." Rama also emphasized "parental supervised household lockdown."
Section 6 of EO 157 reads: "All parents, guardians, heads of the family, and persons having custody of and exercising parental authority over minors are hereby directed to strictly implement the parental supervised household lockdown within their respective household. This still include, being always informed about COVID-19 situation in the city, and other appropriate acts."
Curfew hours for minors allowed outside are 10 p.m. to 4 a.m. while the curfew hours for the rest of the residents are from 11 p.m. to 4 a.m.
The Department of Education (DepEd) has already given the go signal for the Cebu City division to have a "post-Odette and health break" until the end of January 2022.- JMO (FREEMAN)