47 face raps for falsified RT-PCR results for COVID-19
November 30, 2021 | 12:00am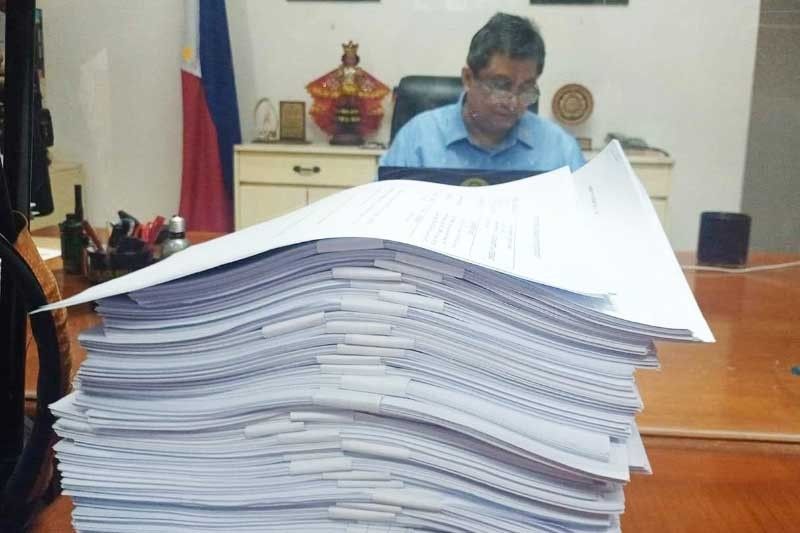 CEBU, Philippines — The National Bureau of Investigation (NBI)-7 has filed charges against 47 individuals in Cebu City for falsifying RT-PCR test results.
The respondents are facing charges for violation of Republic Act 11332 of the mandatory reporting of notifiable diseases law, particularly section 9 and 10, which penalizes the tampering of records and providing misinformation intentionally.
They are also facing charges for violation of article 175 of the Revised Penal Code on the use of false certificates.
NBI-7 filed the complaints before the Cebu City Prosecutor's Office on November 19 and 22.
The complaints stemmed from a request of Dr. Gerardo Aquino, Jr., medical chief of the Vicente Sotto Memorial Medical Center (VSMMC) in Cebu City, in July 2021 for NBI-7 to investigate the proliferation of fake RT-PCR results that allegedly bear the name of the hospital.
The RT-PCR test is used to determine whether or not a person has contracted the coronavirus disease.
"His request included the names, a list of 48 names of persons, having used falsified RT-PCR test... so ila nang gipadala sa amo," said NBI-7 Director Reynan Oliva.
NBI-7 traced 47 of the 48 respondents during investigation. These included both private individuals and workers in government.
"The names include not only private individuals but also government officials and employees," Oliva said.
NBI-7 found out that the respondents used the falsified results for travel purposes. When Aquino requested for an investigation, an RT-PCRT test result was still a requirement for inter-island travel in the Philippines. At that time, Cebu City was experiencing a third wave of COVID-19 infections.
NBI-7 also found out that the respondents received their results only after an hour.
"You cannot get it in less than an hour and everybody should undergo a swab test… ang uban, wala gani kuhai og test… ang uban, naa ra sa sakyanan, gi-print ra sa sakyanan," Oliva said.
The negative test results were produced by different individuals and reportedly cost the respondents P1,000 to P3,000.
The respondents, now at large, reportedly denied the allegations and said they did not have an idea that the results were falsified.
But Oliva said, "Ikaw, having possession of a fake document, you have knowledge siguro nga falsified na, wa gyud ma-kuhai og swab test." — JMO (FREEMAN)