Chan denies bribing 3 councilors
September 16, 2021 | 12:00am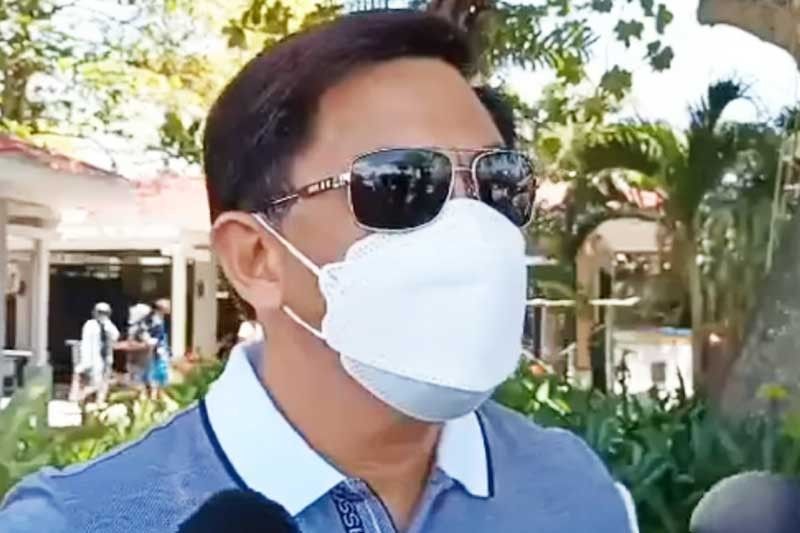 CEBU, Philippines — Lapu-Lapu City Mayor Junard Chan belied claims that he offered P10 million to three city councilors for their allegiance.
"Kagamay anang P10 million ingna siya, P50 million," the mayor said in a jest on the allegations made by City Councilor Rudy Potot that the mayor offered P10 million to three councilors for them to shift allegiance to him.
The mayor clarified that he did not talk to any councilors and did not offer them money.
"Never ko nakig istorya og konsehal. Ingna na si Rudy Potot nga bisan ka usa ka buok wala koy gi-offeran. Ayaw siya pahimoa og istorya nga dili mao, maghimo siya og istorya mag mugna-mugna siya. Wala koy kwarta ikahatag ninyo unsa man akong ihatag nga kwarta? Napa koy kwarta dili ko mohatag og 10 million, 50 million akong ihatag," he said.
Potot, in an interview over a radio program, said the mayor offered P10 million to three councilors, who are allied with the Radazas.
"Dunay gi-operan og P10 million ni mayor pero kaning mga konsehal naa man ni mga baruganan unya dako pud ta og utang kabubut-on ngadto ni Mayor Paz Radaza. Kanang kwarta balewala ra man na makit-an ra man na," said Potot.
Potot, a known supporter of the Radazas, clarified that he was not among those three.
But he said the three councilors declined the offer.
The rift between Chan and city councilors continues to heat up as the City Council refused to approve Supplemental Budget No. 3 amounting to P81 million.
The additional budget is for the city's COVID-related responses, assistance to individuals in crisis situation, burial assistance, and food supplies expenses for volunteers, among others.
The council, which is currently dominated by the political allies of former city mayor and incumbent Lapu-Lapu City Rep. Paz Radaza, said the executive department through its accounting department must first liquidate the P120 million expenses wherein P45 million was reportedly used for meal allowance of volunteers in the COVID-19 responses. — KQD (FREEMAN)