CH purchase of equipment questioned
September 16, 2021 | 12:00am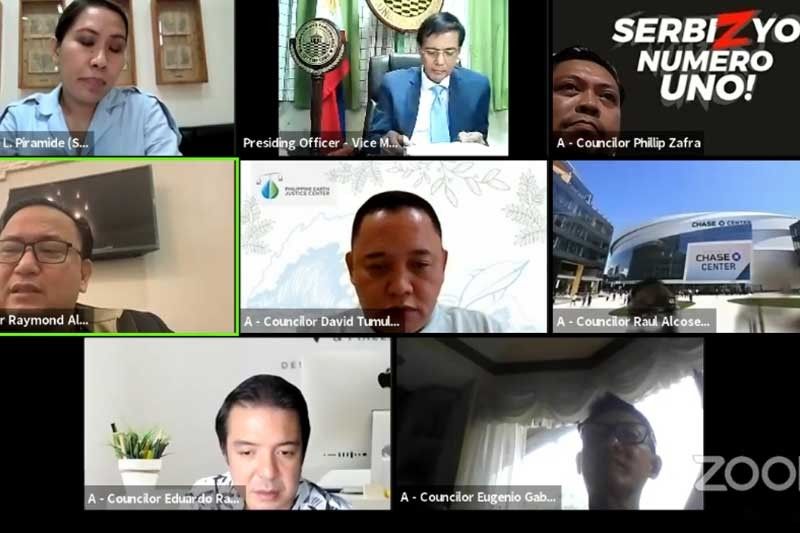 CEBU, Philippines — Some members of the Cebu City Council have questioned the propriety of purchasing nearly P4 million worth of equipment and furniture, saying such purchases should not be prioritized in this time of pandemic.
The executive department earlier asked to devote the funds for buying laptops, cameras, and hard drives to different offices and several airconditioning units and furniture to the office of City Administrator Atty. Floro Casas Jr.
Even with the deductions earlier set, some councilors have still objected to the plan.
Councilor Alvin Dizon described the planned purchases mentioned by Majority Floor Leader Raymond Garcia as "not urgent," especially in the time of the pandemic.
Another councilor, Jun Gabuya, agreed with Dizon saying the city should rather use the funds to purchase COVID-19 medicines.
Garcia, however, said the city has already appropriated funds for medicines.
Minority Floor Leader Nestor Archival also joined the discussion but after hearing Garcia's side regarding the "importance" of the equipment, he ultimately gave a nod to it.
Archival, however, emphasized that the offices involved must explain the necessity of those equipment requested in their respective offices.
Cebu City has 1,352 active cases spread across 71 barangays, according to data from the Emergency Operations Center. Deaths in the month of September alone have increased to 52.
Majority of the barangays have not received the promised financial assistance from the city government yet up to now, said Liga ng mga Barangay president and ex-officio councilor Franklin Ong.
Ong expressed dismay earlier on the treatment and distribution of the financial aid by the city government asking that it should be done fairly and regardless of political color as "it is the people that are suffering."
Garcia said 28 barangays have received their checks as aid for the purchase of relief goods and vitamins mainly for families affected by COVID-19. He said the next batch will get theirs tomorrow accordingly. — JMD (FREEMAN)