2 COVID-19 positive mothers give birth in ambulance
September 16, 2021 | 12:00am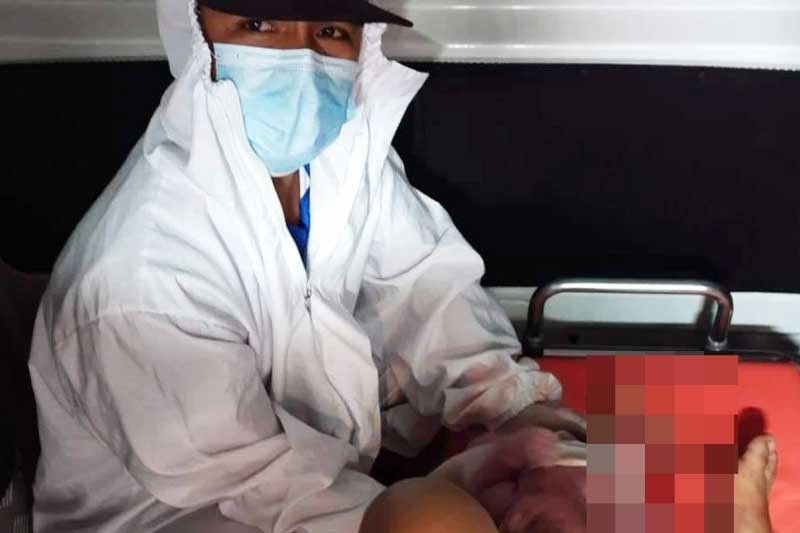 CEBU, Philippines — Two COVID-19 patients gave birth in an ambulance of the Lapu-Lapu City Rescue team late Tuesday evening with no room for them in the hospitals.
The news was confirmed by Lapu-Lapu City Disaster Risk Reduction and Management Office chief Nagiel Banacia in his Facebook account.
It was the third such incident this week in Lapu-Lapu City, said Banacia, who asked for understanding from the mothers concerned and their relatives.
"Sa mga inahan ug kabanay, pasaylo-a mi sa panghitabo. Wala mi mahimo kung dili ang pagpaanak na lang diha sa dili saktong lugar aron maluwas ang bata ug inahan," he said.
As an aside, Banacia, however, likened what had happened to the mothers with the situation of Mama Mary, who gave birth to Jesus Christ in a manager as no one accommodated them along the way.
"Ang atong Ginoong Jesus natawo baya sa pasungan tungod kay walay nidawat ni Maria ug Jose," he said.
At the moment, the two COVID-19 patients and their newborns are housed at the Lapu-Lapu City Hospital for proper care.
Lessons
In his post, Banacia also shared some lessons that he learned from the experience.
He said it is so hard to give birth at this time, especially since even birthing centers are full. Thus, he is encouraging parents to avoid having babies at this time of the pandemic.
He also said hospitals are adjusting their processes to prevent a similar incident in the future.
"Dunay bag-ong pamaagi ang buhaton sa mga ospital aron malikayan nga mausab kini nga mahitabo kay pilegro sa bata ug inahan nga positibo sa COVID kung anha sa ambulance manganak," said Banacia.
Lapu-Lapu City has 1,265 active cases, including 46 additional cases, on September 14 based on the Department of Health-7 case bulletin. — JMD (FREEMAN)