Durano vs Garcia in Cebu gubernatorial race?
September 16, 2021 | 12:00am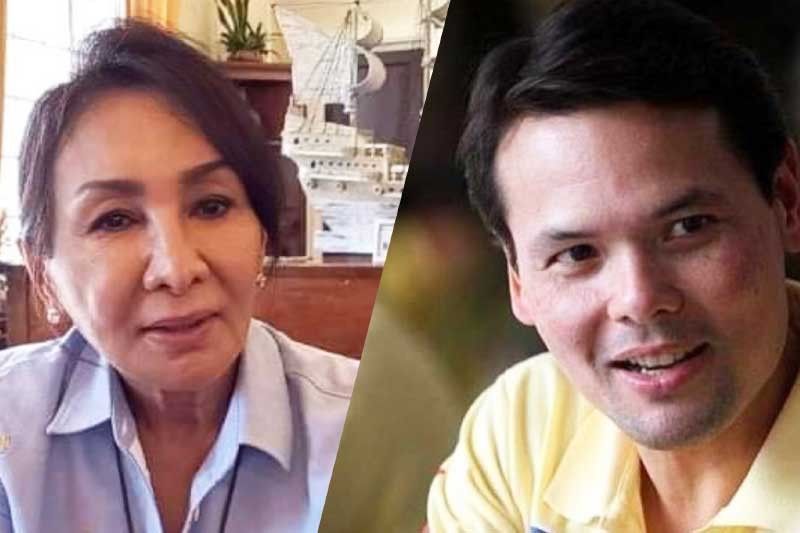 CEBU, Philippines — Former tourism Secretary Ace Durano might just be Cebu Governor Gwendolyn Garcia's opponent in next year's elections.
His brother, former Cebu Fifth District Rep. Red Durano, told The Freeman that Ace is considering running for governor. Red is president of the Barug Alang sa Kauswagan ug Demokrasya Party (BAKUD), the political group in Cebu formed by the Durano family.
"Several sectoral groups from all over the province have been asking Ace to run for Governor in the 2022 election. Especially with everything going around the province, particularly how the health crisis is being handled and how the health sector is not being prioritized, a lot of organizations have asked Ace to take lead.Ace is considering it, but a lot of things are still being weighed in," Red said in a statement sent to The Freeman.
Red said Ace's name was floated as a viable candidate for governor even in previous elections but Ace had chosen to lead a private life.
This time around, he is considering the opposite and has already gone around to different sectors.
"He has been going around the past few months and listening to the concerns of sectoral organizations. If he decides to run, he wants to hear from the people first," Red said.
One of his considerations in running is his running mate.
"Ace only has one person in mind who shares the same values and kind of leadership as him. There are still ongoing discussions, but if this person agrees to run with him, then it would be a much easier decision for Ace," Red said.
Ace served as representative of the Fifth District from 1998 to 2004. On his first term (1998-2001), he was one of the youngest to be elected representative to the 11th Congress and was the Assistant Majority Floor Leader, and vice chairman of the Committee on Trade and Industry.
In the 12th Congress (2001-2004), he was the chairman of the Committee on Public Order and Security, and vice chairman of the Committees on Public Works and Highways and on Dangerous Drugs.
In October 2004, he was appointed as DOT secretary by then President Gloria Macapagal Arroyo.
Ace served as tourism secretary until 2010 where he was known for the positive changes he made in the department and for coming up with programs that boosted the country's tourism sector.
After DOT, Ace returned to private life. During the 2016 elections, he declined the call for him to run for governor and took on the challenge as the campaign manager of presidential aspirant, Senator Grace Poe.
Garcia, SOCO
Meanwhile, Garcia has gained the support from Seventh District Rep. Peter John Calderon for 2022.
Garcia already announced that she will seek re-election as governor.
Calderon is a relative of the Duranos.
"Well, actually, dugay naman gud ni nga gi-discuss namo and, well, ang mga mayors are happy sa suporta nga ilang nakuha ni Gov the last pila ka months during sa pandemic, so we decide nga mo-support mi because sa iyang gipakita nga pag-support pud sa among mga local government," Calderon told The Freeman.
One Cebu, in a press statement on September 12, said the group has "scored a political coup when the mayors of all eight towns of the seventh district, together with Rep. Peter John Calderon, declared their solid support to One Cebu in the presence of Gov. Gwen Garcia and Presidential Assistant for the Visayas Michael Dino."
Board Members of the Seventh District, Christopher Baricuatro and Jerome Librando, were also present during the gathering.
Calderon clarified, however, that while he is supporting Garcia, he will not jump to One Cebu and will remain in his current political party, the Nationalist People's Coalition (NPC).
For his part, Cebu Sixth District Board Member Glenn Soco said there are some people and sectors trying to convince him to run again for governor but he will reportedly seek reelection as Board Member.
"No, I am not running for vice governor. Magpa re-elect ra ko," Soco told The Freeman.
He ran for vice governor twice and lost.
He still has one more term as Board Member. — Le Phyllis F. Antojado, JMO (FREEMAN)