Police note culprit behind City Hall, Capitol bomb scares
September 15, 2021 | 12:00am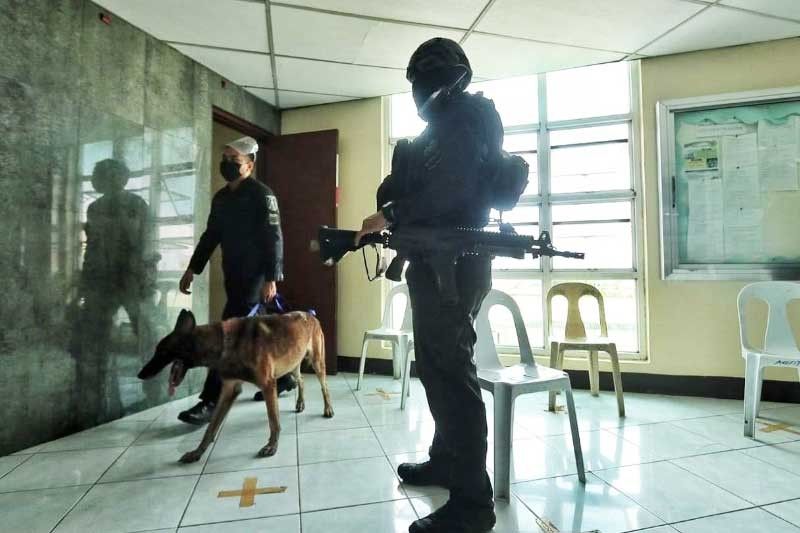 CEBU, Philippines — As the investigation begins, police have not discounted the possibility that the person behind the bomb scare at the Capitol legislative building is also the one responsible for the same incident at the Cebu City Hall a few days ago.
The bomb threat at the Cebu City legislative building turned out to be a false alarm.
"Pero duna lang ni kalainan kay katong sa Cebu City gi-text ra man to, and then kini kay gitawag jud, nadawat sa staff sa atong vice governor through landline and then ang gigamit sa pagtawag sa landline sa (vice) governor is cellphone number," said Police Lt. Colonel Wilbert Parilla, deputy director for operations of Cebu City Police Office (CCPO).
The police were able to get the contact number in an effort to identify who's behind the prank.
Currently, the number was forwarded to the office of the Regional Anti-Cybercrime Unit (RACU)-7.
"But we're trying our best to identify or even locate the number to identify it," said Parilla.
Initial investigation laid out that the bomb threat was merely to scare the employees in the building, the same thing with what happened at the Cebu City legislative building.
A staff member of the Office of the Vice Governor received a landline call from an unidentified female caller who claimed that a bomb will explode in 20 minutes.
Parilla however said that this wasn't the same number that the culprit behind the bomb scare at the Cebu City Hall used through text messaging.
But he did not discount the possibility that the two bomb scares were done by the same culprit.
"Considering nga iyang gipanghadlok kay mga government legislative buildings…as much as possible we will try locate asa gikan ning number," said Parilla.
Parilla warned those who would initiate the bomb scare to stop considering that such could only cause accidents among the public.
He added that those who receive a bomb scare should always take the message seriously and immediately call the police. — GMR (FREEMAN)